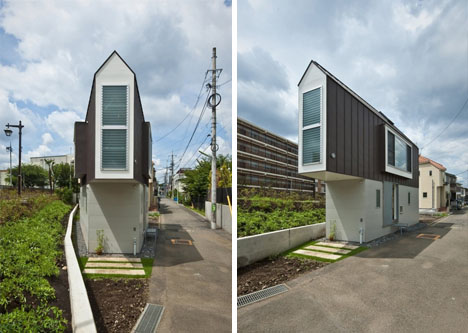 People complain about the cost of land in Australia but land in Japan must be very expensive.
Would you want to build on a 30sqm triangular block?
Thats about the same size as some Australian driveways!
Although these photographs make the house look very narrow is does get a bit wider towards the back.
You can find more photographs on the dornob website where the interior shots make it look "deceptivly spacious" as the agents say!