How To Choose The Right Work Boots For DIYers
Guest Post By Chelsea Harolds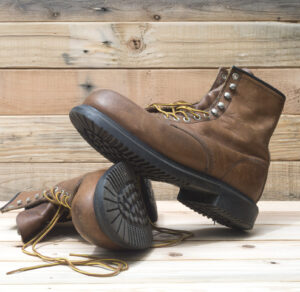 When doing DIY projects, you must never compromise on your safety.
Therefore, you must always invest in the proper safety gear. . . but, having the right work boots is often overlooked by many, so you must never make a similar mistake.
With the proper work boots, you're guaranteed great comfort and optimal safety as you go about with your DIY projects.
Therefore, it's clear that this investment is a necessity rather than a luxury.
But, shopping for work boots can be very confusing due to the many types available to choose from in the market.
If you're experiencing such a challenge, today's your lucky day.
This post is an overview of the essential factors to consider when searching for the right work boots as a DIY enthusiast:
Choose A Perfect Fit 
The size of the work boots is one thing you must consider as it directly affects support and comfort.
This is vital as the last thing you want are work boots which are too big or too tight.
Work boots that are too tight aren't comfortable to wear as they pinch your toes and feet.
The same goes for bigger work boots as they also may eventually cause injuries such as blisters.
For you to make sure you have the right work boots for the job, there are a couple of things you need to confirm, such as; 
Are the boots comfortable through the instep?
Does the heel offer you a snug fit?
Is there enough room for your toes without pinching?
Are the balls of your feet pain-free?
If you don't know your correct size, don't be afraid to try different work boots before making the purchase.
Safety 
One of the primary reasons you're getting work boots is to protect your feet as you go about with your DIY duties.
Therefore, it's only logical that you should prioritize investing in work boots that offer you optimal safety while performing your duties.
This means you enjoy peace of mind as you go about with your DIY project knowing your toes and feet are protected in the event of an accident.
There are many safety features to consider when looking for heavy-duty work boots, which can end up being quite confusing.
If this is the case, you should consider the type of job you're doing and possible dangers while doing your DIY duties.
Doing this helps you decide what style of boots you want and the desired safety ratings.
Some of the vital safety features you must consider are:
Steel toes are a must-have when doing construction and lumber or carpentry DIY tasks as they do a great job protecting your feet from severe injuries.  

Composite safety toes are usually made of plastic, fibre, Kevlar, or carbon. They're an ideal choice if you primarily work outdoors. 
You should also consider other safety features, including the outsole grips, electrical resistance, and nail resistent soles.  
Know The Various Types Of Work Boots 
Work boots come in different types, and you must choose one that perfectly suits the type of DIY work you're doing and your feet. The various kinds to consider include;
Insulated boots
Slip-resistant boots
Water-resistant boots
Electrical hazard boots
Steel-toe boots
Each of these work boots is ideal to use in specific environments or conditions.
Therefore, you need first to do an exhaustive assessment of your working conditions or environment to decide which of these boots is a great pick.
Support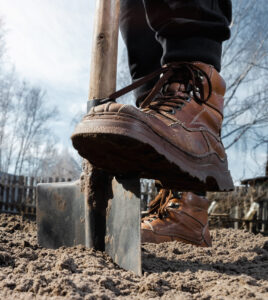 The support offered by work boots is a combination of different elements, including the puncture plate, outsole, midsole, and insole.
Without the proper support, you risk getting injured as your feet aren't comfortably housed in the boots.
As a result, you may start to develop blisters and other injuries to your feet.
This consequently affects your focus while going about your DIY project, thereby increasing the likelihood of an accident happening.
Knowing this, the support offered by work boots then needs to be among the essential factors you always should consider.
Quality 
You don't want to be routinely buying a new pair of work boots because this, in the long run, will end up costing you a fortune.
Instead, you need to invest in a quality pair of work boots that have a sturdy build quality.
With these pair of boots, your comfort and safety as you do the DIY tasks is assured while simultaneously saving how much money you spend.
This is despite the cost compared with inferior quality boots.
Takeaway 
If you want a work boot to use when doing your DIY duties, it's wise to go for the right pair.
You will have a much enjoyable time doing your projects, thanks to the comfort your boots offer and without worry about your safety in case of an accident.
This guide has highlighted every essential factor to consider in your decision-making process to help you choose which pair of work boots is the most suitable pick.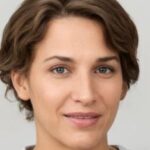 Chelsea Harolds
Chelsea Harolds is a work boots designer for a footwear company.
She has experience in various shoe designs and shares her expertise through her online presence.
Chelsea also loves designing bags, clothes, and accessories.