How to Keep Your Home Warm & Welcoming During the Colder Months
Guest Post by Natalie lge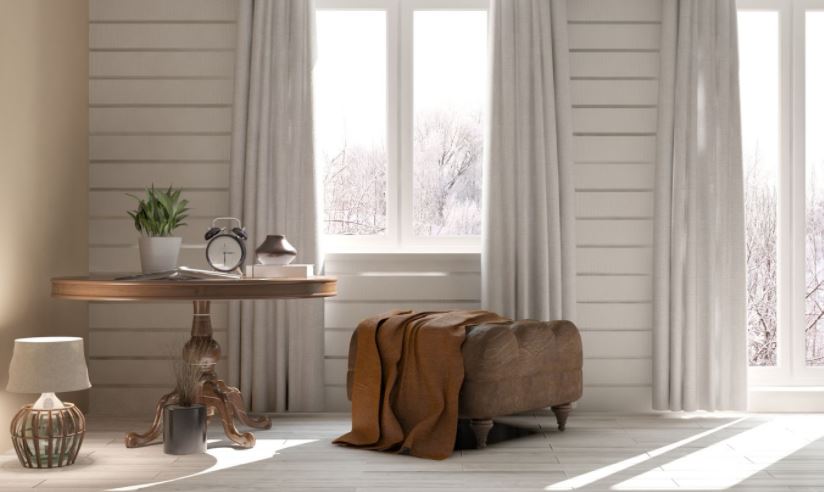 While there is no easy way to bid farewell to the regal stretches of strikingly shaded autumnal leaves, we cannot do away with the fact that winter is fast approaching.
Aside from checking your heating system, cleaning your gutters, and inspecting the roof and exposed pipes, your home's interiors should also exude a winter-ready vibe, without succumbing to a gloomy palette.
One example of a design idea that you should watch out for is the Scandinavian look featuring hygge.
The concept of "hygge" is such a hit especially during the wintertime for the reason that it reminds us to take on a slow pace, be at the present, and embrace warmth and comfort into our lives.
This Danish notion capitalises on the use of candle arrangements, macrame plant hangers, textured decors and rugs, and piled up fluffy throws to build the ultimate Zen den.
In this post, we will walk you through the four cold-busting ways that will help you in radiating a toasty hygge-like atmosphere within your home.
1. Install Energy-Efficient Window Coverings
In the field of designing, blinds, shades, and curtains can make or break the overall look.
Aside from sealing air leaks with rope caulk, draft snake, and plastic sheets, your choice of window treatments can significantly help in giving you full control in terms of light and privacy while offering amazing insulation to your windows.
Cellular shades, curtains with thermal lining, and insulated draperies are the most recommended types as these are discovered to dramatically reduce heating cost and guarantee that the heat from the inside is not lost through the windows.
Aside from its functional and practical purposes, installing one adds character and elevates the space's feel making it look chic and inviting. Instead of using bold black or deep-toned shades, consider outfitting your room with fresh lighter hues, earthly tones, or winter blues and creams to emulate the colour of the season.
If you plan to mainly use curtains, you can even take a step further by covering not just windows but also walls to introduce more texture and warmth to drab-looking parts of the home.
2. Play with Ambient Light
Have you ever wondered what makes spas and hotels look comforting?
Aside from the interior design, one key element that they utilize is visual effects through ambient light.
The concept of lighting is truly interesting for the reason that it has psychological and biological effects, causing us to process the environment on a different level. Instead of just seeing an open layout, the combination of light sources, direction, and intensity can help draw attention to decors, improve the depth of room while evoking certain emotions.
With this being said, you can make your home extra cosy and welcoming when you add warm-coloured tones with non-uniform light distribution to create a relaxing and intimate look.
Your illumination plan should include fairy lights, energy-saving table and floor lamps, dimmable overhead lights for high-traffic parts of the house, DIY lanterns and candles for an elegant kinder glow.
To turn a space into a real haven without spending much, you may also light up candles with seasonal fragrances like spicy cinnamon or cedarwood to bring a cosseting atmosphere.
3. Bring Nature into Your Space
Since Australians share a love for nature, you must bring organic and natural elements into your home to create a soothing sanctuary.
This change can be in the form of adding authentic piles of rocks, wooden pieces, and low-maintenance indoor plants.
Instead of purchasing expensive seasonal decors, you might want to get your hands on reclaimed resources which can be repurposed into a whole new item for a show-stopping rustic look.
For the living room, a minimalist and clutter-free scheme is recommended.
You can make use of old crates or pallets and turn them into side tables or storage space for your blankets.
Depending on the size, you can also refine a tree stump into a coffee table and perhaps add a candle arrangement, potted firs, or burlap-wrapped succulents for a unique statement.
If you would like to go all out and purchase furniture for lounging, you can never go wrong with organic materials such as rattan chairs, wooden benches, or simple leather couches.
For bedrooms, the hygge principle calls for the use of linen or wool sheets to make the bed more comforting and ready for snuggle season.
These materials are game changers due to their natural insulation properties allowing them to retain the warmth from your body.
For a dreamier slumber, you can also add extra layers of fabrics or a chunky knit blanket to snuggle with.
4.  Add A Dash of Texture
In the field of interior design, texture plays an integral role in the sense that it adds dimension and breaks a plain cold look.
Aside from incorporating natural materials into your home, it is essential that you add bold textures to add balance and make the room pop.
Accent pieces like a jute area rug, animal skin, pillows, and cosy layered textiles can automatically channel a Hygge vibe.
You can also put up DIY art involving wood, crafting twine, or even dream catchers to add personality to your walls.
Since the goal is to make the room look comfortable, you do not have to lay out all the pieces together as it will create too much visual noise.
To play with texture, you should consider balancing it out by sticking only to a maximum of three distinct textures in a particular space.
For instance, you should always check if the rugs you are using for a single area complement each other in terms of colour, shape, pattern, and texture to boost harmony.
~~~~~~~~~~
The winter is truly the most magical time of the year and it is the perfect reason to transform your home into a healthier and serene space.
Instead of completely doing an overhaul, you do not have to spend much to create your piece of heaven as you can simply upcycle stuff and consider DIY approaches.
After all, the hygge lifestyle is about contentment and making most of what you already have to create a truly cosy space for you and your family.