If I Run An Airbnb From My Home Is Public Liability Insurance Compulsory?
Guest Post by Katarina Ivasco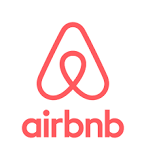 There's no doubt about it – Airbnb is transforming the way people plan and enjoy their holidays.
For the traveller, it opens up a whole new world of opportunities and experiences.
For the property owner, it's a quick and convenient way to make some extra money on the side.
It's no wonder that the demand for this type of accommodation is growing.
It's convenient, straightforward, and simple, isn't it?
If you are thinking of incorporating a Air BnB into your new home build have you thought about how it would affect the insurance?
You may also be thinking about Air BnB letting of a new holiday home.
Well, maybe not quite that easy.
Setting up a room, getting an extra set of keys cut, and advertising your little getaway space may sound simple, . . but it's important to understand the legal side too.
It's more than likely that your homeowners' insurance won't cover an Airbnb situation.
This raises a burning question: is public liability insurance compulsory?
Warning to Airbnb owners: if your insurance isn't right, you could be walking on a legal minefield!
Is Standard Homeowners Insurance Sufficient?
Probably not.
Many homeowner's insurance policies are designed to protect the residence, which is classified as the primary place where the property owner or tenant lives.
A good look at the fine print reveals that things start to change when you turn your private residence into a business enterprise, i.e. when you use your home to make you extra money.
It's technical, but in the eyes of the insurer, there's a difference between renting your property out on a long-term agreement and renting it out for a few nights here and there.
What is Public Liability Insurance?
So, you now know you need public liability insurance.
But what is it and how do you get it?
When you run an Airbnb, you're coming into contact with all sorts of members of the public, most of whom you've probably never met before.
In these situations, there's always a chance that an accident can happen, and you'll be held liable.
If someone is staying in your holiday home and gets injured or damages the property, you may be liable to pay compensation.
Public Liability Insurance helps protect you and your bank account in this situation.
This type of insurance may help cover the cost of legal fees if you end up in a situation where you need to defend a claim against yourself.
There are many insurance companies out there that offer Public Liability Insurance, so it's worth calling around to find the right fit for you and your situation.
You may also choose to discuss insurance for your Airbnb property with your lawyer, and they will be able to help you find a policy that suits your situation and provides you with maximum protection.
Airbnb also has its own Host Protection Insurance program that provides hosts with primary liability insurance coverage, which covers the hosts in the event that someone gets hurt on the premises or if there is damage to the property during a stay.
The hosts may choose to have their own cover in addition to this.
What Could Go Wrong?
If something goes wrong at an Airbnb property and somebody gets hurt, you (the property owner) could find yourself in hot water if your insurance isn't right.
Most homeowner's insurance packages don't cover public liability if the home is being used as a business enterprise.
This may include issues such as:
Compensation for injury or death
Loss of goods by the customer while on your property
Accidental damage to the premises by the customer
As a property owner, you have a duty of care to ensure that your guests remain safe.
While you may not be able to guarantee that no one will be injured while staying at your holiday home, you can take steps to make the premises as safe as possible for all visitors.
For example, by maintaining walkways, footpaths, and flooring to help protect against falls.
If someone is injured at your property due to their duty of care not being met, they may seek out public liability compensation.
In this case, they may make a claim to help cover costs incurred (both economic and non-economic).
These could include:
Income lost due to the injury.
Medical expenses including doctor's appointments, rehabilitation, and medication.
Money spent on in-home care.
Costs associated with mental health and recovery (eg psychologist services).
Legal fees.
In short, you could be sued.
So, is public liability insurance compulsory? YES!