Small Garden Ideas for Your Outdoor Area
Guest post by Stepheny Jonson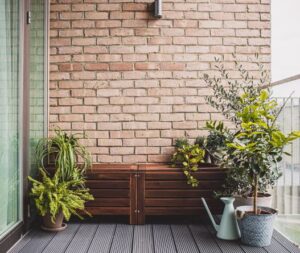 If you are a gardener but only have a small outdoor space, all is not lost.
Small spaces are becoming more common as more people move to the inner city.
With a little bit of creativity and the proper lighting, furniture, and landscaping, you can transform your yard into an inner-city sanctuary.
All you need is a few small garden ideas that will make your space feel cozy.
When it comes to small backyard ideas, you have to think differently than if you have plenty of room.
Here are some of our best small courtyard ideas for your backyard garden design.
Hanging Plants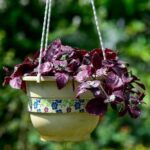 If you are short on square footage, consider going vertical with hanging plants.
This idea will work even if you only have a balcony.
You can also think about going vertical with flowering vines on trellises in pots or letting vines climb a gazebo.
When choosing hanging pots, one thing to consider is that the string is heavy enough because the pot can pick up weight when you water your plants.
Also, make sure that the pot has plenty of drainage in the bottom.
Hang String Lights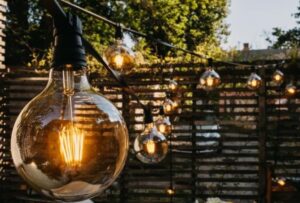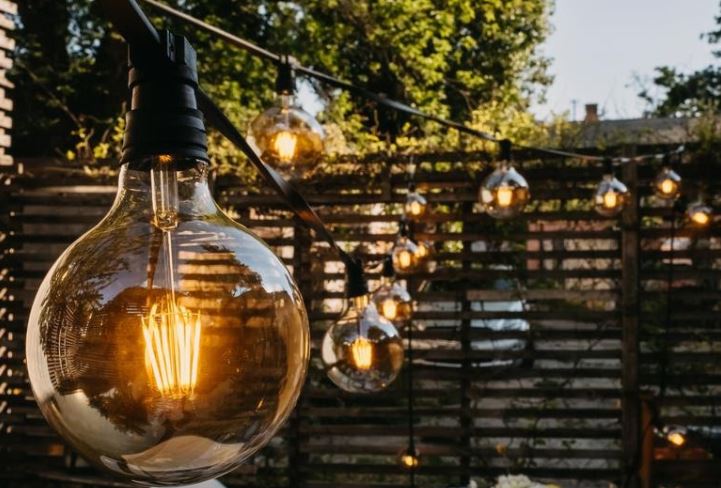 String lights in the back yard create a mood that is great for backyard gatherings.
Placing string lights on your dining umbrella sets the perfect mood for enjoying an evening meal together with friends.
They can be used to illuminate a garden path or to provide general lighting on a porch.
You can find string lights in a range of bulb styles and lighting temperatures.
They are available as standard electric, or you can choose ones that run on solar power.
Bench Seats with Storage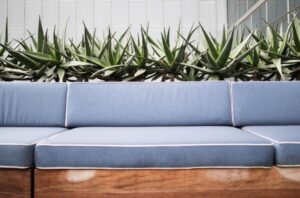 If you have a small area, maximising the space that you have is essential.
One way to do this is with a garden bench that doubles as storage.
You can use the space underneath to store garden supplies or dinnerware and serving utensils for when you have guests.
This is an excellent way to get double duty out of a single item.
For a bonus, you could even add an outdoor ottoman that doubles as storage, too.
Vertical Green Walls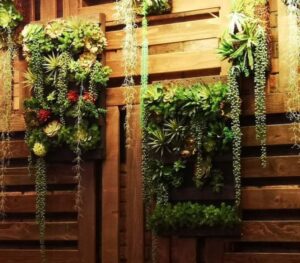 Vertical green walls are a popular way to add privacy and maximise your green space.
Succulents are a popular choice for vertical gardens because they do not have deep root systems and do not have to be watered frequently.
You can construct one cheaply and simply using a plastic tray with planting cells.
You also might want to add some landscape cloth to keep the soil from falling out.
They are beautiful and add variety to the garden space.<
Create Layers with Pavers
Pavers make the space look larger and give it a finished look. Pavers can cost between $20 and $60 per square metre, and if they are professionally installed, they can last for many years.
You can use the pavers to create layers of texture and colour in the space.
This will make it look lush and abundant.
The visual interest will make the area look elegant and draw the eye upwards.
Be sure to create focal points throughout for a professional look.
When choosing plants for small gardens, make sure to consider the light that they will receive.
If you have taller buildings or a fence blocking the sun, then shade-tolerant plants are essential.
Also, think about creating a terraced effect using layers of plants with taller ones in the back, ending with short spreading plants that creep on the pavers and break up the hard lines.
Now you have a few ideas for making the most of your small backyard garden space.
A well-planned space will make a place for entertaining and for relaxing, and enjoying the outdoors.
It can feel like a sanctuary tucked away from the rest of the city.
If you're looking to transform your backyard in time for summer, then the time to get started is now.