How To Pack Efficiently When Moving Homes
Guest Post by Sheldon Evangelista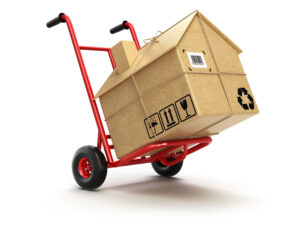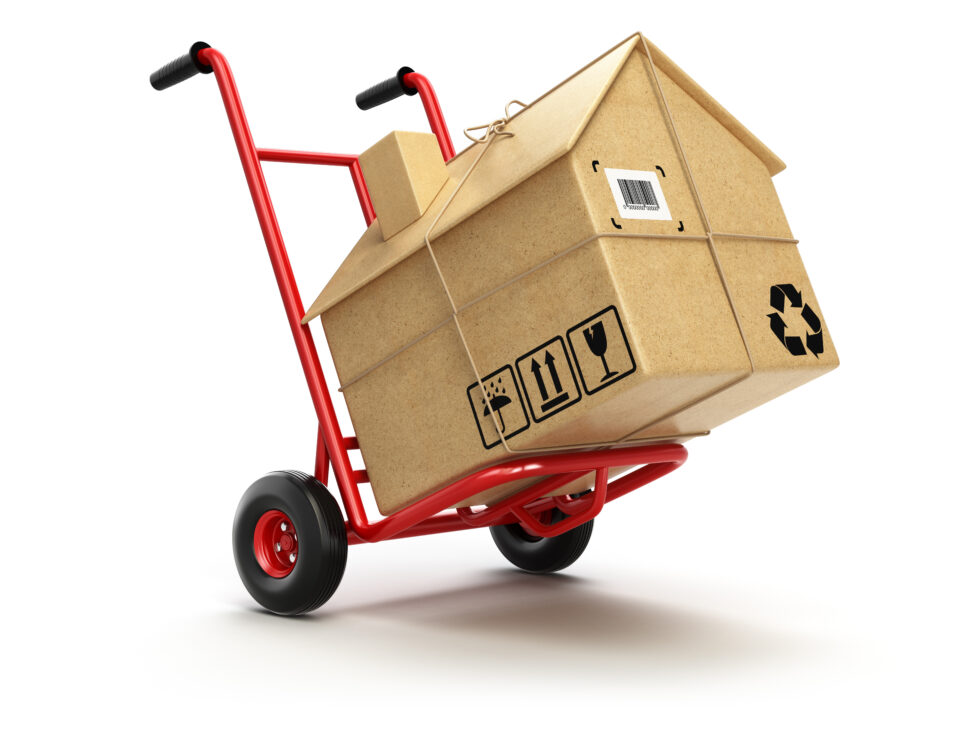 Moving happens for diverse reasons.
With it comes packing, which, essentially, makes moving a big deal.
You don't realize how much stuff your house possesses until you need to move it somewhere else.
Packing can be stressful, takes time, and tests your patience in many ways.
Part of the stress comes from not knowing where to start.
However, it's quite possible to pack efficiently and quickly in readiness for the move. 
With proper planning, you can make packing a breeze.
Before you start removing items from your top shelves and taping boxes, look at this useful guide to help you pack more efficiently so you don't get so overwhelmed. 
Create A Moving List
Taking inventory of all your items is what you need to do first before deciding what'll go into the moving boxes.
It's very tempting to ignore this step because of the amount of work involved.
However, having an inventory list will reduce your moving stress a lot. Here are the reasons why:

Know how many items you have:

You may not realize the number of items you have for packing until you actually make a record. Making a list will help you plan effectively for the workload by creating enough time and getting enough packing boxes. While at it, you also decide which items are necessary and which aren't, making work easier during the actual packing. 

Everything will be accounted for:

Items get lost all the time during the moving process, and, sometimes, you aren't sure how they got lost. With an inventory, you can check things off as you pack, helping you keep track of the items. Hence, it'll be easier to trace at what point something got lost.

Organized packing and unpacking:

An inventory will guide you on where to begin your packing. You'll easily organize valuables, fragile, important items, and everything as you know where and how many they are. Similarly, the unpacking process will be smooth, and you won't be stuck without knowing where to start.
Don't forget to check off items and boxes as they're packed, loaded, and unpacked.

Get All Your Moving Supplies Ready
With an inventory, you'll have a clear idea of what moving supplies you need and the quantity. Otherwise, it's possible to underestimate the supplies required, leading to mixing up items or last-minute packing.

These are the suppliers you'll need:
Packing boxes in various sizes.

Stuffing material, such as newspaper or bubble wrap, for fragile items.

Packing tape and scissors.

Markers and labels or stickers.

Plastic bags for storing small items, such as screws.

Furniture pads.

Dollies for moving heavy boxes and furniture.

Toolset for disassembling and assembling furniture.
Start With Least Used Items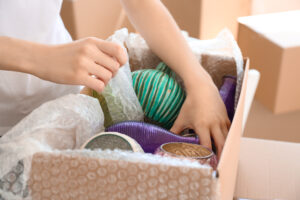 It's advisable to begin with the least utilized items in the house.
These can be the things you have in your attic or garage.
If they're already stored in boxes, ensure to confirm and label them accordingly.
The other items you can pack early are items in the spare rooms, decorations, pictures, and books.

The kitchen is usually also a good place to start packing.
You can do this before the moving date, leaving only a few items that you'll need.
Do note that kitchen items are mostly fragile, and you'd want to take enough time to pack them.
Try and use the food items in the fridge instead of adding new ones.
Pack Overnight Bags For Each Family Member
It can be quite stressful getting to your new house and realizing you have to unpack everything to reach some essentials.
Have separate bags for at least a day's worth of essential suppliers and items.

Here are some of the things you need:
Keys and wallet

Medicine

Important documents

Electronics and devices, such as laptops, TVs, chargers, or any technology device you want to access easily

A day's worth of clothes

Toiletries

Water and snacks

Items for your children and pets, if you have any
Having these items handy will reduce the pressure of unpacking, reduce frustration, and give you ample time to settle in at your pace.
Bedding should also be easily accessible to ensure you can make beds on the first night.
Alternativly, you can use sleeping bags, which also need to be easily accessible.
Moving With Ease
As you can see, efficient packing doesn't have to be very complicated.
With good planning and knowing where to start, everything else falls into place.
Remember to check off your items at every step of the process.
It may seem like a lot of work, but you'll clap at yourself when everything is unpacked and nicely arranged on the other side. 
You don't have to do all these things alone; reliable expert movers can help you pack and move your belongings efficiently, but with a plan and an idea of what you want, the work will be much easier.