How to Re-Secure Compromised Locks in Your Home
Guest Post by Sherazi Khan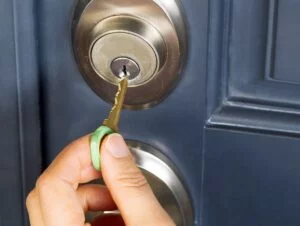 You rely on your home's locks to not only protect your belongings from thieves but to also protect you and your family from dangerous intruders who clearly don't care about whether or not they're doing the right thing.
When those locks are compromised, your safety and livelihood are all on the line.
Here's a quick and simple guide to re-securing your home after your locks have become compromised.
When Do Locks Become Compromised?
Locks can be considered compromised for a number of reasons.
First, you have your obvious reasons. These include things such as an ex-roommate taking off with the keys to your home, locks breaking due to age or mistreatment, or the most obvious sign of a compromised lock; a successful break-in attempt.
However, there are less obvious ways they can be compromised, too.
Did you know if you hire a housesitter, or lend a babysitter the keys to watch your kids while you enjoy an evening out, they can simply take the key to a key shop and have it duplicated?
They can have a functional copy of your entry key within the time it takes you to get back from vacation or enjoy a good date night, and they'll gain unhindered access to your home whenever they want.
You can also just lose your house key.
If a stranger sees you drop it and happens to figure out where you live, they can enter whenever they please. . . .and never put you address on a key ring!
If any of these occur, you must immediately take action.
How to Re-Secure Compromised Locks
Regardless of what happened to compromise the locks, the best way to fix it is to call an experienced locksmith and ask for re-keying services
Re-keying is when a locksmith will reset your existing locks to accept a new key, leaving the old key obsolete and non-functional.
This is cheaper than replacing every lock in your home due to something basic, and you can trust it to provide top-notch results.
There aren't a lot of other practical options at your disposal. . . . you could replace all the locks that used that key entirely, but that requires buying entirely new locks for every door.
The price of that adds up; even if you do all of the installations yourself.
Or you could hope and pray no one uses the compromised lock for malicious purposes, and in today's society, we wouldn't bet on that.
Avoiding Compromised Locks
Finally, the best way to "re-secure" your locks is to prevent them from being compromised in the first place.
If possible, never leave your keys with anyone you don't want to have access to your home. If you need a house sitter, get a family member or trusted friend. Keep track of your keys. Do whatever it is you need to do to keep others from potentially copying your key or otherwise gaining access to it when you don't want them to. This will protect you, and it will protect your valuables. 
This goes for residential locks, , commercial locks, and any other type of lock you can imagine.