I've heard people say that they have got the best house on the street……………………..but when you see it, its got the smallest garden, or sometimes no garden at all.
If that is the case they have probably overdeveloped and spent money they will never get back.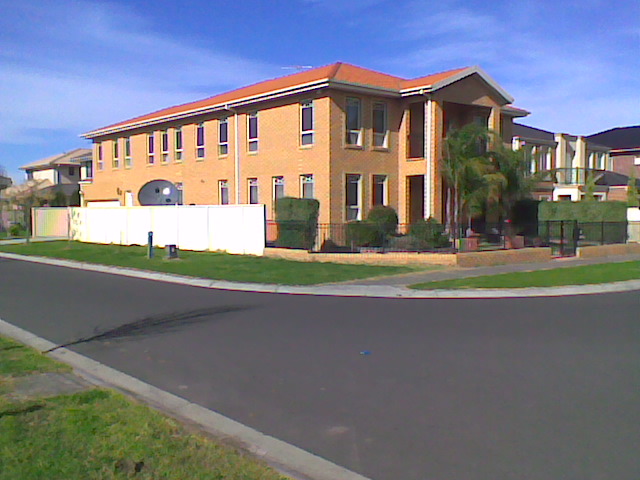 This above photo shows one example.
The house must be around 800-1,000sqm (say 100 squares).
It would be twice the size of any of its neighbours.
Most people looking for a house expect a reasonable amount of garden for their children to run around in, and room to have barbies in summer.
Others might want to grow veggies.
I certainly wouldn't want to see a fence right in front of every downstairs window.
Remember at some stage every house is going to be sold.
If you overdevelop your block you are aren't going to get as much interest in your home, and less likely to get what you expect from the sale.
Signs of Over Development
Here are a few signs:
Building a huge double storey house when all the surrounding houses are small singe storey.
The house is no more than 1 m from the side boundaries and no more than 2m from the back boundary.
A swimming pool fills the whole backyard.
Want to build a big house – make sure that you buy a big enough block to avoid falling into the over development trap.
Don't be like the owner of this house on the left that I saw for sale for at least 6 months.
Have you ever been put off a house due to over development?
See Size for more posts on how much house you need.