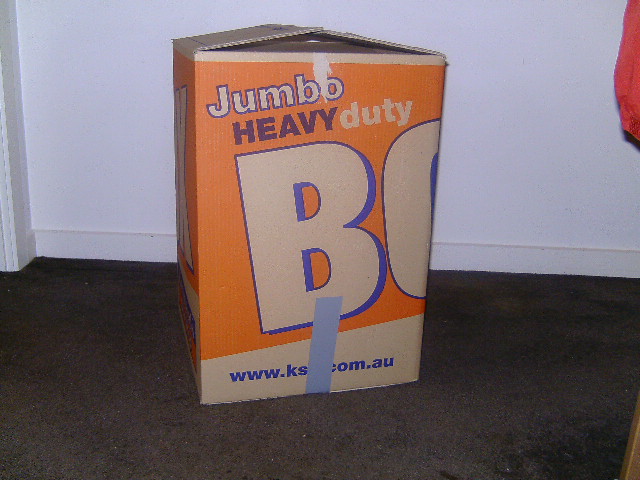 Some people have enough money when they move to pay for someone to do the removals including packing up all the stuff.
Most times when I have moved (18 times) I have spent a lot of money on the house and want to save cash for the garden so I have moved myself.
Even when I have had professional movers I have packed boxes to save costs.
That means that I need plenty of boxes,……………………………. so how many boxes? what size? and where do you get them?
Well there is only two of us and our last move was to downsize to a two bedroom place.
We still needed over 30 boxes, plus we had a lot of bedding already in big plastic boxes.
Say 40 boxes in total. If you have got children with lots of toys you could easily be needing 60 -70 boxes.
If you are going to be filling boxes with books or tighly packed crockery about the maximum size I would recommend due to the weight would be about 30 litres .
Any larger and the box will get too heavy to lift safely ( the last thing you want during the move is to injure your back).
Bigger boxes are fine for moving lightweight items such as clothing, bedding, and towels.
You can see if you can get boxes from the supermarket or the DIY superstore but the problems are:
You will finish up with boxes in a range of sizes that makes them hard to stack.
A lot of boxes are also fairly lightweight as they are only made for single use of products that exactly fit them. This means they offer limited protection for your valuable china and can easily rip.
To avoid these problems we bought our boxes from one of those self storage places.
Buying in quantities of ten or more usually means a discount so 10 heavy duty 40 litre boxes cost us $29.
We could have saved around about $0.30 a box by getting thinner card but we preferred the extra protection and easier stacking of the thicker card.
After the move most companies will buy back the used boxes for around $1 each.
You can also get
Wardrobe cartons that come with a hanging rail
Boxes for large paintings that may also be OK for your flat screen TV
Boxes with partitions for bottles and vases
Packing materials such as Bubble Wrap and Butchers Paper. . . . . much cleaner than old newspapers.
Don't forget a couple of rolls of packing tape to seal the boxes top and bottom!