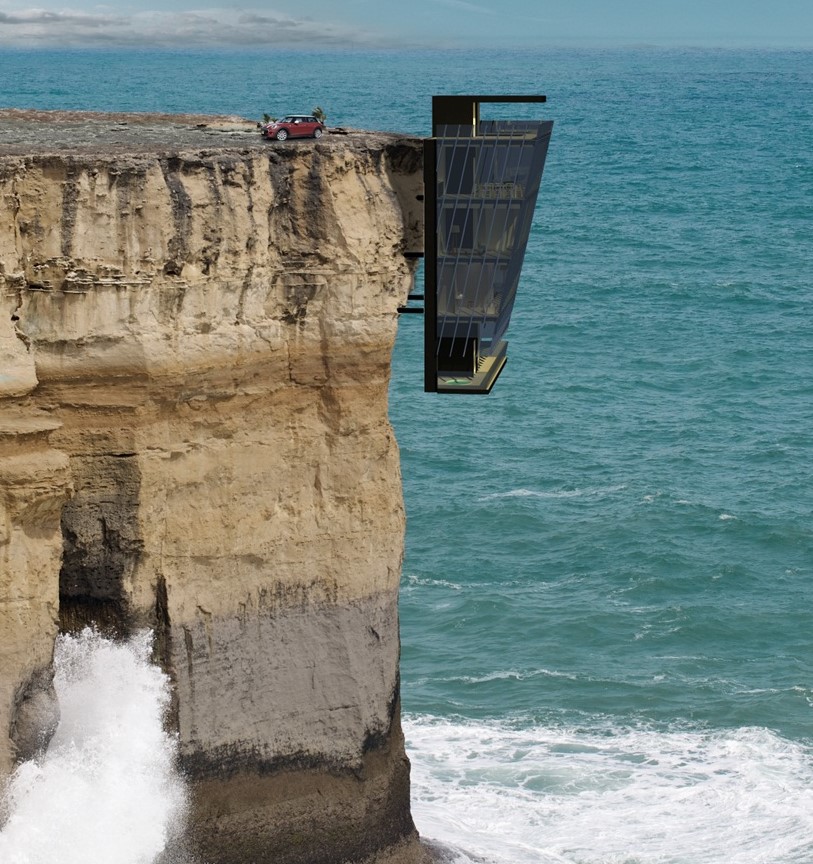 What do you think about this Concept House shown on a cliff on the Great Ocean Road?
Although it is an interesting concept there are several reason s why I don't like it!
One person gets a great view and spoils everyone elses.
Think about the corrosion problems with all that salt water spray.
Too many stairs
The point about cliffs is they are formed by erosion, so how long is it going to last.
Don't agree, or just want to find out more, see  modscape.com.au
For more Unusual House Photos, Wins, and Fails, have a look at: What the………………….?