Retaining Walls – Besser Blocks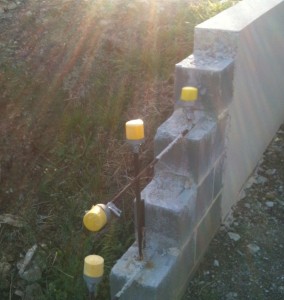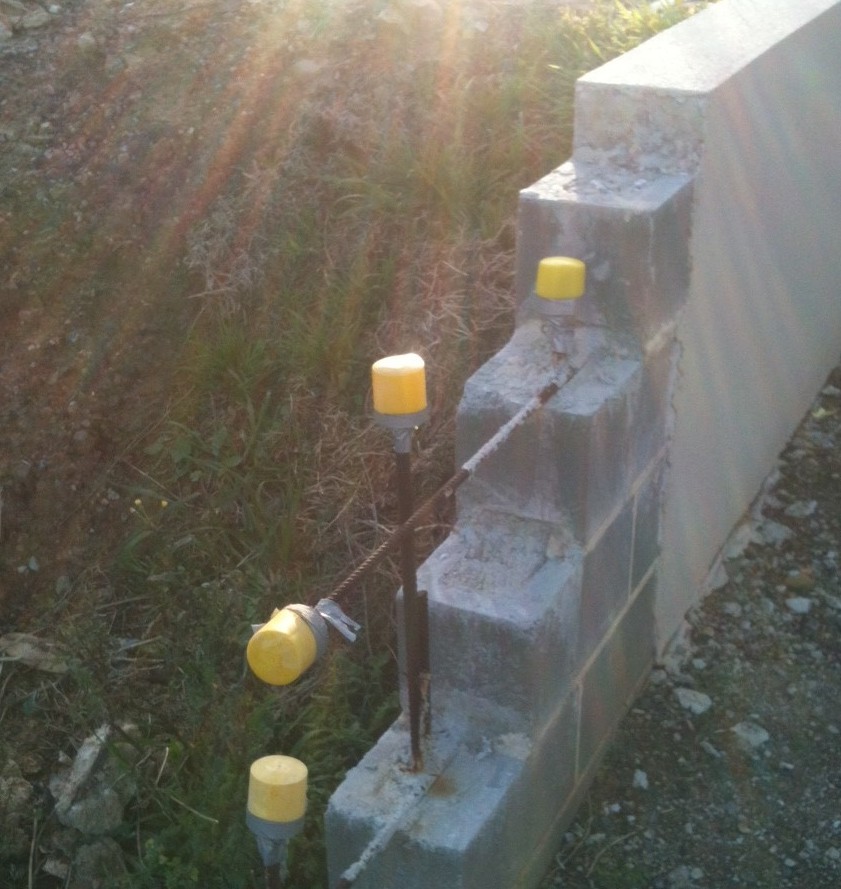 If  you want a rendered surface on your retaining wall one of the best ways of achieving this is by using 'Besser Blocks'.
These are hollow concrete blocks which are designed to incorporate steel reinforcement within the block.
A few  issues when building these walls are:
Don't skimp on the foundation. Even a 600mm high wall will need a concrete foundation 600mm wide by 250mm deep.
Make sure that the cement grout is well packed around the steel reinforcement.
Buy some of the yellow safety caps you see here to put over  the reinforcement bars and 'Keep Yourself Safe.
Don't backfill behind the wall for at least a week

As well as free standing retaining walls Besser Blocks are also used as basement walls and to provide structural strength for external walls when building against a slope.
This photograph shows a typical example where the Besser Block wall will provide the external wall of a garage. ( You can also see the builders plastic which will form part of the 'tanking' to keep damp from passing through the wall)
See Retaining Walls for other  solutions to slopes