Selection / Pre-Start Guide
Not sure about all those details for your new house you will have to decide on?
There is lots to think about:
Room Height,  Bricks,  Roof Material,  Electrical,  Heating, Cooling,  Kitchens,  Bathrooms,  Tiles, . . the list goes on.
Worried about going over Budget?
Want Some Help?
Here is an E-book to help you prepare for  only $4!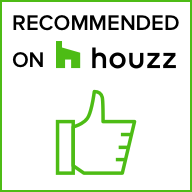 What is Pre Start / Selection?
It is the stage of preparing for your new house build that goes under several different names :
Pre Start Meeting / Selection Meeting / Gallery / Detailed Design
Whatever your builder calls it, this when you select all the details which transform an empty shell into your home.
What's In The Guide
All the information from this blog about selection decisions . . . . and much more!
Set out to take you through the process step by step
Extra hints and advice
Lot's of Checklists with hundreds of items for easy printing
Latest updates to posts
Helps you to get the most out of the Selection Day
In pdf format for reading on a tablet or quick and easy printing at A4 size
What People Are Saying
Thanks for the Selection / Pre-Start Guide, picked a copy up the other day, well worth the very small outlay! – NICJAM on the Homeone Forum
I have bought your all books and they are eyeopening and must have for every home builder. Sudipto
TRY BEFORE YOU BUY
If your search has brought you straight to this page have a look at some of the following posts on this website:
When you have looked around the website you will know the value of the advice . . . but you will find much more information . . . . and checklists, in the Book!
---
At a very reasonable cost of $4 . . . . . . Less than a beer at the pub or a large latte at the cafe.
The book can be bought through the security of Paypal.  You DO NOT need a Paypal account to buy.
Available Immediately . . . . . . . . Just click on the button below.
 To Go Back To Sales Page:   CLICK HERE
As soon as you pay you will be sent to a Download Page. A download link will also be E-mailed directly to you. (The link expires in 24 hours)
If you haven't received the book within an hour then:
Check your Spam Folder. . . . . no luck . . . . Email me at brian.anewhouse@gmail.com
I check daily and will E-mail you the book directly.