Space Saving Solutions for Small Rooms
Guest post by Hubert Dwight
There is always a need for more storage space to hide away clothes, linen or household items.
Nowadays there are plenty of clever storage solutions that can be tailor-made to suit your needs and the size of your room, to make the most of any given space.
Even in the smallest of homes, storage solutions can offer you a more organised space, allowing you to make better use of the floor space you have.
Space is particularly important if you are working in a small room.
You need to be mindful that the storage doesn't take over the entire room.
One Wall Solutions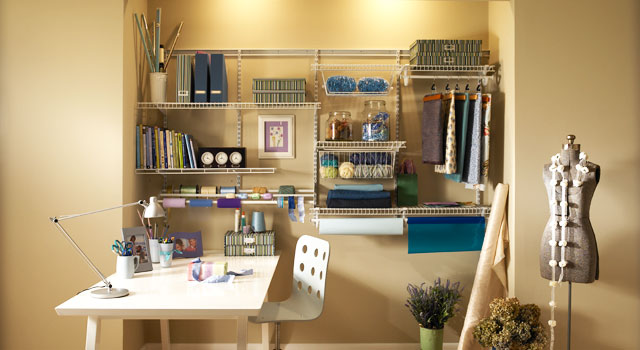 If you need storage in a small room, a great way to make the most of the space without making it feel cluttered, is to keep the storage units to one wall.
Keeping the other walls furniture free, or certainly not filled with bulky furniture like wardrobes or drawers, will give a more airy feel and give the illusion of more open space too.
For a clean and sleek look, you could make the entire wall a storage area, with a clever and bespoke modular wardrobe that utilises every spare inch of available space for a full integrated look.
There is a variety of different options for you to choose from when it comes to modular wardrobes, and you'll certainly be able to find one that fits in with your décor.
Be Transparent
Keeping with a simplistic theme, another great way to give the illusion of a bigger area, to prevent a small room from feeling claustrophobic, is to use free-standing shelving units.
You can choose from options such as ventilated shelves, which are made from a wire construction.
These are not only perfect for keeping your linen and clothing well aired and crease-free, but will also make for a transparent storage system that looks clutter free and saves on space too.
Without the need for a boxy frame that will take up precious space, this is a great way to maximise storage in small rooms.
Flexibility
To ensure you are getting the most from your storage space, you need to know that it has the flexibility to adapt to your changing needs.
You may decide to change the use of a storage unit and need a different functionality, so choosing a space-saving solution that is going to be adaptable is also a good investment.
With modular units, you can re-design the wardrobe to have more hanging space, or maybe more shelving units depending on your individual requirements, meaning you can make the most of your area continuously.
Style & Design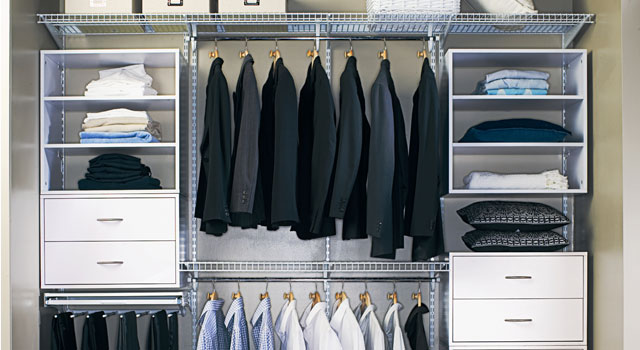 Make a small space feel bigger by avoiding using dark colours that can make an area feel oppressive.
With ventilated shelving and lighter coloured modules, you can give your room a modern and European style that looks great and is entirely functional.
Add your own personal touch to the style and design by opting for funky boxes or baskets for storing items.
This will not only give a contemporary feel but is a clever way of hiding away anything you don't necessarily want on display.
For additional privacy, you could also add elements of closed drawers as a centrepiece in a light colour or wood effect to make a nice feature of your storage.
Whatever your style, there are plenty of ways to make the most of a small area with clever techniques and space saving solutions that look great and function even better.