Why I Won't Be Getting A Sink Waste Disposal Unit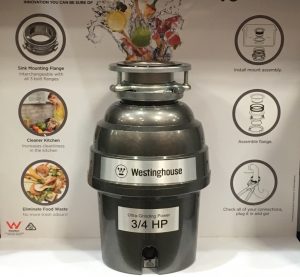 You sometimes see Sink Waste Disposal Units (or Garbage disposal units )in top end kitchens but I won't be getting one for a heap of reasons:
Initial Cost, several hundred dollars plus installation
Ongoing power cost, the unit in this picture uses about 0.5kwatts
Maintenance and replacement. I have even heard of them shaking the under sink plumbing apart.
High water use to wash the debris away.
Disposing of fats, and hard solids like bones, which makes sewer blockages more likely.
Taking easily compostable materials from the home and passing them to a sewer where they will be contaminated and become a difficult to treat waste at the sewerage treatment plant.
I sometimes see manufacturers claim they are an eco friendly solution. . . . but they are anything but!
It is not just my opinion they are banned in many places including Switzerland and many areas of the United States.
Why not just use the regular garbage bin for smaller amounts and a Skip Bin for larger amounts
How Using Skip Bin for Waste Disposal Can Help
A skip bin refers to a large open-topped waste container that is designed to load on a special type of lorry.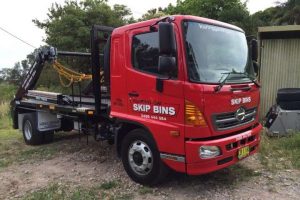 A skip is replaced or removed by an empty skip rather than emptied into a bin lorry.
It is then tipped at a transfer station or a landfill site.
A skip bin hire in Brookvale can help you clear your waste in your property, to ensure safe and convenient waste disposal.
When carrying out a home renovation such as a new kitchen, a skip bin provides a safe and clean way to store waste during the project.
Depending on the project and amount of work you're undertaking, choosing the best skip bin for an unwanted waste removal job is a good idea.
Check out these other benefits of using skip bin:
Garden Waste Clearance

: It commonly uses mini skip bins for

garden

clearing purposes from disposing of dead leaves, grass cuttings, twigs, small branches, and fence palings to other wastes found in your garden. Bulk bins are your best option for bigger gardens. Therefore, hiring a skip is highly recommended to get rid of unwanted garden waste.

Disposing of White Goods

: Eliminate

white goods

, such as electronic appliances, using a skip bin. Because it's not advisable to dispose of white goods with household rubbish, hiring a skip bin allows easy disposing of white goods.

Spring Cleaning

: The perfect time to declutter your home is during spring. Rubbish can be difficult to manage, so it's essential to hire reliable skip bins. All you have to do is to put waste items into the skip bin, and the rest will be taken care of by professionals. Skip bins come in various sizes, from mini-skip bins to medium-sized bins. Choose one based on your waste removal requirements.