How To Get The Most Out Of Your Steam Cleaner
Guest Post By Hubert Dwight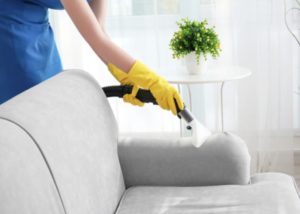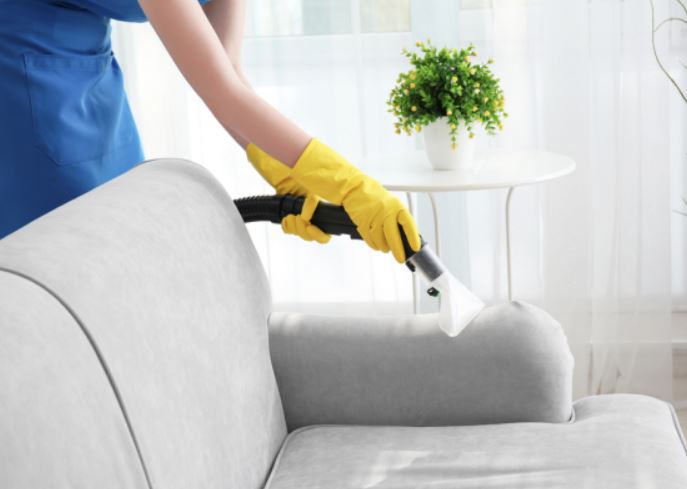 The steam cleaner has simplified house cleaning, especially when it comes to cleaning your floors.
It has taken the work out of scrubbing with harsh soaps and elbow grease to ensure that you have sparkling floors.
More importantly, these gadgets have proven themselves to be invaluable in that they can be used for a variety of tasks.
It is hard to fathom that such a technologically advanced cleaning tool could deep clean floors so effectively.
If you are in the market for steam cleaners, you will find that there are handheld as well the standard upright models from which to choose, each with features that can do a number of things beyond cleaning floors.
As is the case with flooring, hard, baked on, ground-into-the-surface debris is easily loosened with a steam cleaner.
Keep reading to learn how you can get the most out of your steam cleaner and keep your home sparkling clean.
In The Kitchen
Your kitchen is a favourite place for grease and oil to build up caking up oven tops and exhaust fans.
The steam cleaner can loosen up the grease that accumulates on and in the stove after repetitive cooking.
It can also help you with cleaning hard, baked on food that sits in the microwave for a while simply by using steam to soften it up.
While a sponge or scrub brush might clean the debris off, your steam cleaner can soften up the food particles making it easier to wipe off.
Around your sink and countertop, the steam cleaner can remove hard deposits that build up around both areas.
Often, the sink and the countertops are plagued with grimy, filmy, brown spots on your fixtures and counters.
Once again, your steam cleaner can come to the rescue and remove these deposits leaving your counters looking fresh and clean.
The Bathroom
Toilets, tubs, and the sink are other areas where hard water deposits and lime build up, making even the most attractive bathroom appear unattractive.
The steam cleaner loosens up the crystalline structures in the deposits making it much easier to clean bathroom surfaces.
Furthermore, if you have a yucky, black tub in bad need of cleaning, your steam cleaner can take care of removing the discolouration around the tub.
Living Spaces
Windows are one of the major places where your steamer can be used to clean the surface.
They can be used to straighten out wrinkly, wayward curtains making them appear smooth and can also be used to clean a mattress and other furnishings.
A fabric couch, for example, would benefit greatly by being steam cleaned once in a while.
Around Nooks And Corners
For the price, a good steam cleaner can do wonders for the areas that are often missed or ignored.
Air vents, mirrors and other fixtures, and window blinds are perfect places to use your steam cleaner to remove excess dust.
If you are looking for an effortless way to remove wallpaper, consider using the steamer to soften the adhesive that attaches the paper to the wall.
Baseboards are also another place where your steamer can help to clean your home effectively by loosening and pulling up hard to remove debris.
How To Maximise Your Steam Cleaner
The best way to maximise a steamer is to find one that has the features needed to clean all of these areas.
Shoppers should look for cleaners with large nozzles, that have highly-pressurised steamers, can hold a large volume of water, provide users with a lot of control without having to hold the handle down, and that have modern conveniences like extension cords.
If you can find an affordable one with some or all of these features, not only will cleaning your floors become effortless, but housework will soon be a breeze.