Soil Heave – Protecting the Slab After Construction
Once the house is completed it doesn't mean that you shouldn't be concerned about the foundations.
This is particularly the case if your house is Built on Clay as there is a risk of 'Slab Heave'.
This is the result of moisture getting into the clay under the slab causing the clay to swell pushing the slab upwards.
Protection Against  Soil Heave
In South Australia there is a requirement for a 1m path around the building if there is a risk of 'Soil Heave',
That is good practice whichever state you live in.
The diagram below shows a suitable detail to protect the ground under your slab.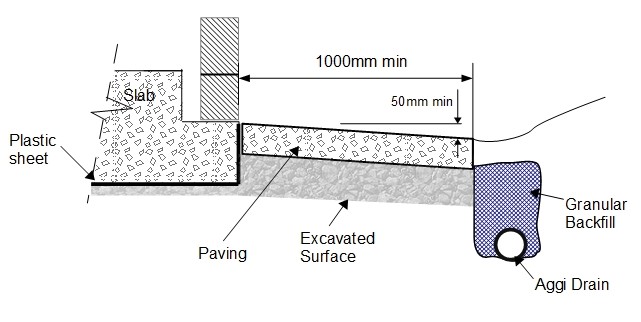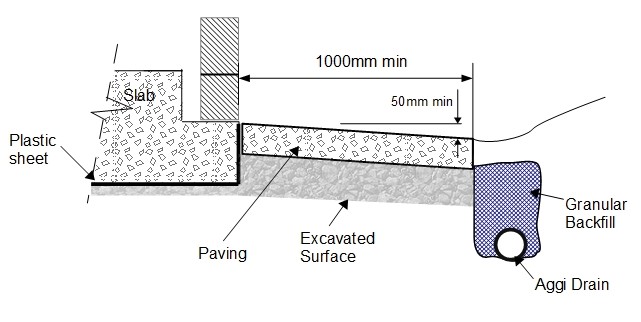 The key issues are:
Paving falls away from external walls for at least 1m with a minimum fall of 1:20 (50mm of fall in 1m)
Where the water will not continue to flow away from the edge of the path an Aggi Drain in a trench backfilled with granular material should be provided.
Although the requirement for an aggi drain is not as critical where the ground slopes away from the slab, it is nevertheless good practice to have one.
Got Problems?
Generally there aren't easy fixes for foundation problems, and the cures aren't DIY jobs
You really need to get an expert involved like Geotech Built