How to Choose the Best Flooring for your Home 
Guest Post by Maria Dalit
Are you building or renovating your home? . . . If you are, one of the major things to think about would be the flooring.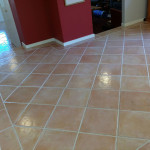 The floor makes a major impact on your home.
There are many things to consider in choosing the best flooring for your home., including; costs or budget, theme, design, and maintenance.
For example, if you have a carpet, regular maintenance to clean and sanitize is a must. . . but don't worry, if you are from Perth, carpet cleaning is easy.
Ensure Flooring matches the Theme and Design of Your Home 
What style and theme do you want?
Do you want a modern, classic, zen, rustic, industrial, contemporary, or vintage?
The first step is to decide your theme and design.
If you are hiring an interior designer, discuss with him or her your preferences.
Once you have decided on the theme and design of your home, you then need to also decide on the type of flooring.
The flooring should match the overall theme of your house. Flooring brings out the style and should be complementary to the look of the house.
Hardwood Flooring
A lot of traditional and modern homes opt for hardwood flooring.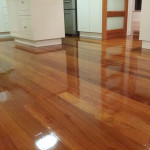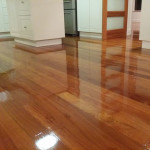 This is because of its classic and timeless appeal that can cut across generations.
It can also match a lot of interiors.
While hardwood flooring is more expensive, it can also last longer and can increase resale value of the home.
Dark hardwood floorings match a bright and light colour walling or interiors.
Wooden floors are a better option for those with allergies or dust sensitivities since it does not collect as much dust mites.
Wooden floors are easier to clean just by regularly sweeping and mopping. . . .but it is hard and can also be slippery at times.
Caution is needed for those with elderly or children which is why some opt to add carpets.
However, as it is wood, it can still be naturally susceptible to termite damage, so you need to ensure the wood is also maintained by companies expert in pest control and cleaning.
Tiles 
Tiles are also popular in a lot of modern homes.
This is because of its functionality and versatility and can match a lot of themes.
Tiles have various shape designs like hexagonal or rectangular that can add to the visual appeal of the house.
Tiles are sold in different colours and styles.
Tiles are also very simple to install compared to other flooring.
They are easier to maintain too as dust is not much of an issue.
Stains are also not a problem with tiles unlike some flooring.
Depending on the type of tile, but generally tiles are also durable and can be cost effective especially for bigger areas to cover.
A disadvantage though for tiles is that they can be slippery when wet and can pose real danger if you fall on tiles.
Tiles are good for hot climates but for really colder climates, it can be really cold when you go barefoot.
Carpets
Carpets can be placed on any type of flooring.
You can put carpet on the whole flooring or put a carpet on certain areas.
Carpets can  be great as an accent.
For example, you can try a wool carpet. It can look luxurious in a room! .
An advantage of using a carpet is that it can provide thermal insulation and resistance. In colder climates, carpets retain warm air longer.
Carpet is also a great feel for comfort.
You can relax, sit, or even lie down!
Carpets give that cozy and warm vibe to any home.
There are so many types of carpet to choose from so you can match the style of your home.
The different types of carpet materials are; nylon, olefin, polyester, acrylic, wool, triexta, etc.
Wool is the softest carpet while Nylon is the most popular carpet.
Laminate
There is also laminate, which is an imitation of the real hardwood.
It is made from pressed wood.
It can be durable also and scratch-resistant. It is also easier to clean.
Laminate is not as visually appealing though as the real hardwood. . .but of course, if budget is a consideration, it can also be a good choice.
Vinyl Flooring
Vinyl is synthetic and a popular choice for those who are not so concerned with the look but is more after the cost.
It is normally a choice for kitchen and bathrooms.
Vinyl floors do not stand much to heavy loads.
It can be easily damaged by sharp objects and it can also fade with too much exposure to direct sunlight.
Are you now ready to choose which type of flooring best fits your home?
It largely depends on your style, theme, consideration, and budget.
Remember that flooring has a big impact in your home so think carefully about what is best for you.
After choosing the best flooring for your home, maintaining it is the second thing to think about.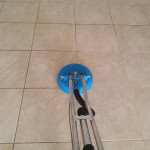 Make sure you entrust your new flooring to an expert in commercial and domestic such as Perth carpet cleaning service.