4 Reasons Why Using Mesh Banners Are Useful In Home Construction Sites 
Guest Post from Marketplace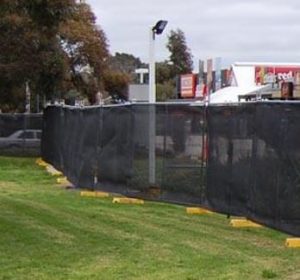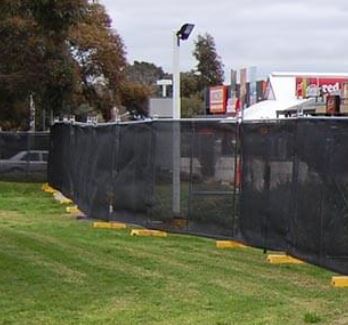 Home construction involves a lot of processes before you can enjoy a brand-new house.
You have to prepare the construction site, complete the rough framing, and install the drywall and other interior fixtures.
Until you can have the final walk-through, the list goes on as home constructions are time-consuming.
During this time you are expected to keep your site secure fortunately, mesh banners can make the task easier and lighter.
As the name suggests, mesh banners are signs that come with small holes that allow winds to pass through.
Mesh banners are often used by businesses to advertise their products and services.
But if you plan to have your home constructed soon, it's best if you start looking for banner mesh as this can are very useful in home construction sites because of the following reasons:
Safety 
A lot of things take place during home construction.
Often, you'll have to hire different contractors who'll take care of different things on the construction site.
The more complex your house plan is, the more people you'll have to hire.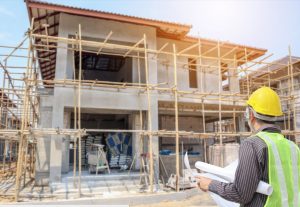 Providing safety to the people who'll spend time in and around the home construction site is one of the biggest reasons why mesh banners are important.
By investing in mesh banners, you, passers-by, and the people working on-site can experience the following:
By blocking any loose debris, dirt, and other items from entering, or leaving, the construction site, mesh banners can effectively prevent injuries.
With passers-by kept away from the home construction site, it'll be easier for contractors to focus on their safety while at work. Without distractions, contractors can properly use the necessary tools and pay attention to risks when working.
Cleanliness 
Because of the number of people working for a home construction project, expect that the site will be messy all the time.
More often than not, the home construction site will have several piles of cement, stacks of bricks, and a lot of wood.
The contractors will also use bulky equipment and acquire different vehicles in the construction site.
A mesh banner can hide all of the mess in the home construction site, making the neighborhood look cleaner and more organized.
With a mesh banner, all of the debris produced in the construction site will stay in the same place.
This will surely make your future neighbors very happy as the aesthetics of their properties aren't ruined by your home construction project.
Versatility 
As mentioned, home constructions will require a lot of time.
Usually, it'll take about five months to complete a home construction project but can last longer if the homeowner wants to install more fixtures and features.
A mesh banner is a very versatile material that you can use throughout the entire duration of your home construction.
Mesh banners are easy to put up, take down, and add more panels–you can basically adjust the coverage of your mesh banner without any help from professionals.
For instance, if your house plan started small, and you eventually decide to expand once the construction starts, mesh banners can be very useful since you can conveniently adjust it.
Provide A Glimpse Into The Future 
It's common for passers-by to be curious whenever a construction takes place around their area.
Usually, they'll wonder what the construction is, who manages the construction, and when the project will be completed.
Nosy individuals will even ask the contractors that are working on-site just to learn more.
For you to easily provide these individuals with a glimpse into the future, and easily answer their questions about the home construction, invest in mesh banners.
You can have your mesh banners customized to provide details about the construction, and give them an idea of what the finished project will look like.
Aside from informing the neighbors about the details of the home construction project, customized and well-designed mesh banners can also make the area more appealing.
With mesh banners, the people around the site won't have to look at bland or boring fences.
Choose The Best 
Mesh banners are common today, so expect that you can easily find businesses that sell this product.
However, if you want to experience value for your money, make sure to buy mesh banners from trusted brands in the industry.
This will give you peace of mind knowing that you're using high-quality mesh banners for your home construction.