10 Bathroom Trends You'll Regret
Guest Post By Andrea Estrade
Did you know that there are design trends for bathrooms as well?
Like many other aspects of civil or architectural engineering, a structure or a component becomes outdated after a while, mostly due to the constant upgrades of technologies and changes in human behaviour.
So anything trendy today, even bathroom designs, can be outdated and criticized after a while.
But meanwhile, keep reading to find out 10 bathroom trends to avoid that you might regret If you need some modern bathroom ideas, you can click here to see more.
1.     Wall Attached Faucets
For the counter-attached sink bowls, a couple of wall-attached faucets match perfectly in the bathroom design.
So, the plumbing pipes that are attached to them will be inside the walls and the walls are paved strongly. T
hat means if there are any plumbing problems, then the leaks will be concealed on the walls and will need cluttered and costly reconstruction.
So try to set the faucets on the countertop.
Then, the fittings and pipes can be reachable without too much difficulty from beneath the cabinet.
2.     Designed Floor Tiles
Designed floor tiles are very popular nowadays.
However, trends are changing fast and these patterned floor tiles are expected to go out of fashion in recent years.
So, when the trend of patterned floor tiles will be outdated, it will not be easy to simply alter the whole floor tiles.
It requires you to spend huge money for changing the floor tiles and also you will need to hire a professional for doing this.
Avoid applying patterned floor tiles on your bathroom and try other options such as a chevron or striped rug that can be changed easily with little cost.
3.     Fish Scale Tiles
For bathroom walls, presently fish scale tiles are popular.
However, this kind of design is little bit much for conventional approaches
This bathroom trend can be a problem during the selling of the house as the different tastes of the buyers and removing it can be difficult and expensive.
If you wish to put scales, then put something that can be removed without difficulty such as a wrapped art print or pattern designed on the wall.
4.     No Threshold Showers
A shower with no opening is preferable to many people.
As the shower opens continuously and makes the bathroom neat and enhances approachability.
However, you have to ensure that it is set up appropriately.
Otherwise, you may regret it after using it for some days.
Without appropriate drainage installed, it will overflow your bathroom with water every time you take a bath.
Also, it needs regular maintenance.
So, try to avoid this bathroom trend for the betterment of your bathroom.
5.     Shower Without Doors
Currently, many big showers are constructed without doors.
Because it frees up space that you required for door opening and you do not need to cleanse the door as it is absent.
Although the shower looks simple and straightforward without doors, it will create difficulty after some days and you will regret the decision of following this trend.
Without the shower door, the water from the shower will keep coming to the bathroom floor that will have to be clean properly.
Also, the door maintains the warmness and moisture within the shower and preserves freezing drafts from infiltrating. In the shower without doors, you will experience the cold regardless of the warmth of the water and you will feel the desire of having a door instantly.
6.     Excluding the Tub
For the master bathroom, many homeowners are forgetting to put the tub in there and only setting up big expensive showers.
However, you may regret this decision of not having the tubs as during the selling of your house it will not pay off.
Many people prefer a drench in the tub and then a brief shower and folk with little children will need a tub for their bath.
So, not having a tub will lower the chance of selling the house.
7.     Detached Tubs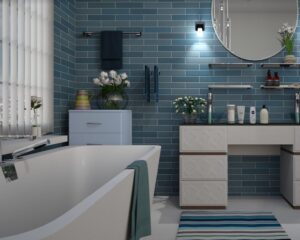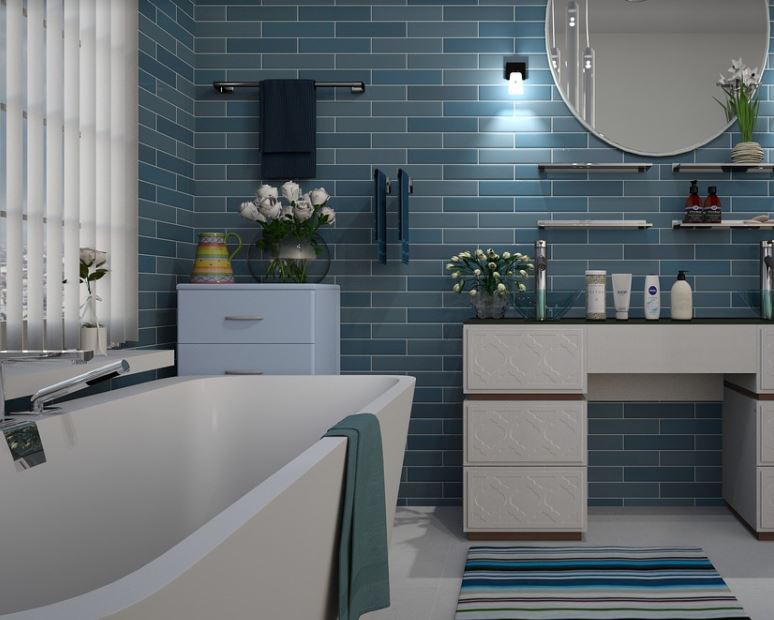 For bigger master baths, detached tubs are very popular nowadays.
However, it can be difficult to fit them in a small bathroom.
So, make sure if you want to pay some serious money for applying this bathroom trend that will be irrelevant in some days.
If you do not use the freestanding tubs frequently, then it can become a slipping risk.
Also, it will cause a good amount of water bills for using it frequently as they need more water than the built-in tubs.
8.     Barn Doors
In every house, barn doors are present nowadays.
However, in a few years, these outdated trends will make your bathroom look too old-fashioned.
So, if you set up a barn door on the bathroom for staying up to date or free some area, you need to change it as soon as possible. . . . it will become obsolete and you will regret making your bathroom out of date.
9.     Wood on the Ceiling
There is some house design that is adopted in the bedroom, kitchen, or drawing room and then slowly adopted into the bathroom such as wood in the ceiling.
That's why you have to be cautious here.
Humidity and wood don't go well with each other.
The steam and warmth from the shower can bend and crack the wood.
Also, it can be the cause of the mould expansion on the wood.
After the mould becomes permanent, the wood will be difficult to treat.
So, avoid adopting wood on the ceiling.
If you wish to have a ceiling without too much maintenance, then you may go for the conventional painted ceiling.
10.  Unprotected Pipes
It is a good design to have the pipes in bathrooms unprotected aesthetically.
However, this trend will also go away as it is not so practical and also after the fading of the trend, it will be difficult and need a good amount of money to put them back inside the walls.
Also, exposed pipes create the danger of burning yourself during the shower by colliding with the heated water supply.
You may include the pipes on the bathroom design by setting them as a drape bar for the shower or above the window.