5 Tips For Choosing The Right Internet Service
Guest Post by Larry Scott
The internet has transformed itself over the years, and its purposes have drastically changed and evolved as well.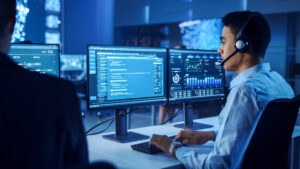 The US government first used it as a military weapon during the Cold War.
Today, it takes an essential role in any office and functions as a staple in every home.
While this might suggest that it's almighty and infallible, there are internet issues that can still frustrate many customers worldwide—even in developed countries where the existence of the digital divide ought to be minimal.
That's why finding the right internet OptiComm provider plan can make a difference for those living in Australia.
What Are The Benefits Of A Good Internet Service  
A good internet service offers many benefits. These vary according to how digital connectivity is used in a certain sector.
For businesses and offices, this could mean faster cloud access. Companies have their information stored in the digital space. Collaboration is encouraged, too, even for those organisations in a remote work set-up. Projects can be accomplished efficiently when every member of a team has quick access to what they need.
For families moving from one place to another, they might need to find alternative internet service providers (ISP) in their new place. Bringing one old account to a new place sometimes might not work due to infrastructure issues.
For such purposes, you can get a high bandwidth from OCCOM and similar internet service companies for your new home. As you rebuild your life in a new place, you can get back on track with your daily life as well.
What Should You Look For In An Internet Service  
Your definition of the right internet service might depend on your purpose.
However, these are some general tips you might want to consider.
1. Look For Dependability 
The internet made many tasks possible, which suggests that people rely on it for various purposes.
This can be a simple chore, like reminding a relative to feed the family dog via social media chat systems.
It could also be a crucial factor, like keeping your wireless smart home functional at all times.  
Thus, a reliable ISP can ensure that the stability of your connection is prioritised and problems are addressed immediately.
2. Get Your Money's Worth  
Internet services offer flexible and affordable plans that fit all sorts of budgets.
To know the programme you need, look if the offered bandwidth is worth the cost.
The measurement of an adequate bandwidth usually translates to how fast your computer or mobile downloads data from the internet.
But how much bandwidth do you really need?
It can vary depending on your household's requirements. If you're using the internet for recreational purposes, a higher bandwidth might not be necessary.
That can be a different story for families with members who work remotely.
3. Prioritise Providers With Integrity  
Many things annoy consumers, and it usually has something to do with a slow or intermittent connection.
What's worse are the hidden charges that add to this inconvenience.  
Make it a habit to read reviews before getting an internet service plan.
You can also ask current clients of a particular provider about their personal experience with the brand.
It's also a good practice to avoid jumping on discounts and promos because you'll never know if there's a catch.
You don't want to regret a decision you need to stick to for a few months.
4. Assess How Your ISP Communicates  
Sometimes, being wary of your ISP's marketing techniques can be helpful.
You get to put them to the test when a situation calls for 'amazing customer support.'
The right internet service provider knows that what they offer in the market isn't perfect.
Given this, they try to make the most of their available support.
This can start from providing a reliable website containing FAQs for their clients' reference.
It can also come in the form of an email or contact number that users can call 24 hours a day.
5. Evaluate The Type Of Connections Available  
Though fibre internet sounds great, many consumers don't have access to it because of its costs and limited availability.
Start by considering your location and budget before choosing one.
If that doesn't work, you can always explore other internet services, such as cable or satellite connection.
Everything Is Connected   
Humans created the digital world. In return, it shaped and transformed their reality.
Today, as different industries like communication, finance, and security continue to depend on the World Wide Web, good internet service is no longer a luxury.
Internet services continuously assert themselves as one of life's integral parts and will do so for the years to come.
This is why heeding these tips when choosing the right provider would come in handy.
Larry Scott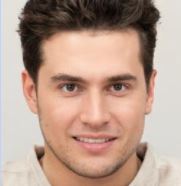 Larry Scott is a telecommunication specialist, advocating innovative solutions to business communications network infrastructure throughout his career.
He is a loyal fanatic of the NBA and enjoys playing basketball with his two teenage sons on his free time.
Larry also loves swimming, hiking, and mountain climbing.
He has an enormous collection of smartwatches, and admittedly health and fitness-conscious.