Benefits of Laminate flooring
Guest Post by Robert Carroll
Have you ever wondered what is the best type of flooring that you can use in your home?
If you are looking to redecorate your home or you have a new home that needs decorating, one of the first things that you will have to decide is what kind of flooring you want to have. With so many options available on the market right now, there are so many things to take into consideration before making a final decision.
Something that we have noticed in recent years is that laminate flooring is becoming an increasingly favourable flooring option for homeowners all over the world.
Since this type of flooring has so many benefits, it is no wonder people love using it in their homes.
Today, we will go over some of the benefits of this type of flooring!
What is Laminate Flooring
Laminate flooring is one of the newer flooring options, invented late in the 20th century.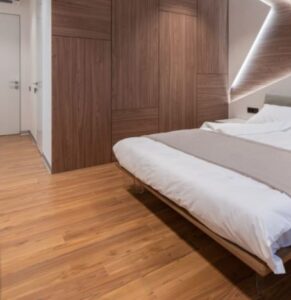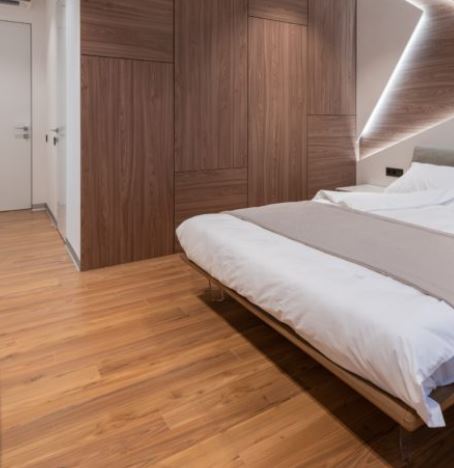 It is a synthetic flooring option that looks very similar to regular wood flooring.
The floorboards are made from pressed chipped wood particles.
They are topped with an image layer to make them look like regular wood floorboards.
On top of that, there is a transparent wear layer that protects the floorboards from moisture, scratching and all kinds of dirt and grime.
Laminate flooring can be used just about anywhere, except for places that have too much moisture.
Why is Laminate Flooring better than other types of Flooring
Laminate is a great flooring option that is becoming increasingly popular because of the many benefits that it has as opposed to other types of flooring.
Here are some of the reasons why you should consider laminate flooring for your home:
Laminate flooring is more affordable than most other types of flooring. If you are on a tight budget or just do not want to spend too much money on your floors, you should go for laminate floors. You can find many types of laminate floorboards that come at a great price without having to compromise when it comes to the style and quality of the floorboards.
Laminate flooring is very durable. It does not scratch or wear off easily, and it cannot be easily damaged by sunlight as well. Overall, laminate is a great choice for high-traffic areas and most rooms in the house.
Laminate flooring does not require much maintenance – you will not need to buy any special cleaning solutions at all. The only thing with this type of flooring is to clean spills in a timely fashion as laminate can swell from excessive moisture.
Laminate flooring comes in so many designs and colours that you can find the perfect one that fits your surroundings. You can choose between floorboards that look just like real timber or stone or maybe even concrete. The possibilities are endless!
How long does Laminate Flooring Last
Laminate flooring can last anywhere from 10 to 25 years, in some cases, laminate flooring can even last up to 30 years, according to FloorVenue.
The durability of your laminate flooring depends on several things – the quality of the floorboards, the installation, the thickness of the floorboards, and your efforts to protect the floors.
You should always buy laminate floorboards from a trusted manufacturer, find floorboards that come with a warranty, and make sure that they are made from good materials.
Next, we should mention that thicker floorboards tend to last longer than thinner ones.
When installing the floorboards, it is a good idea to find a professional who would do it for you because improper installation can cause the floorboards to deteriorate faster.
Finally yet importantly – you should try to protect the floorboards with rugs to make them last longer.