Choosing Between Single-Storey and Double-Storey Houses
Guest Post by Maria Dalit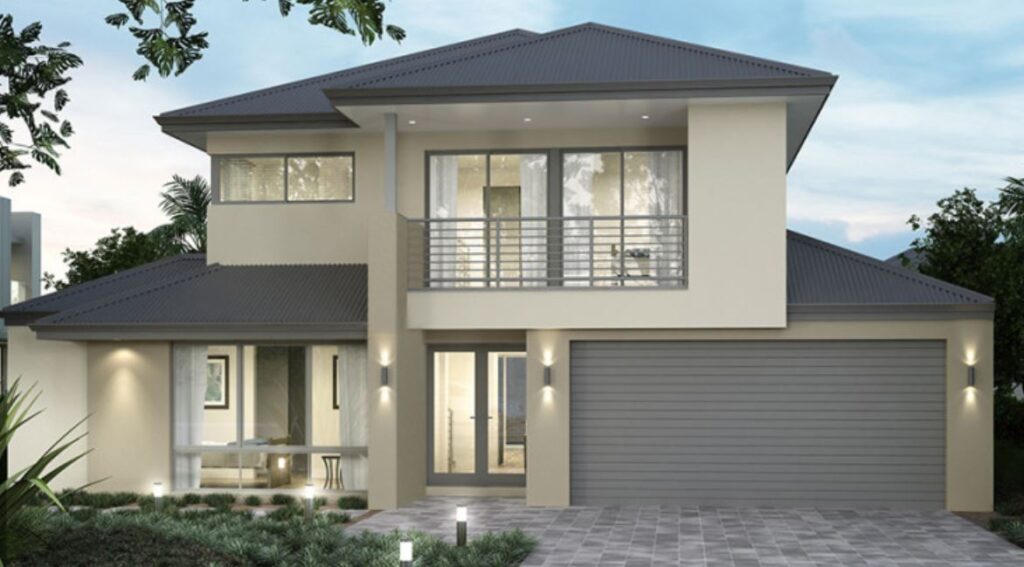 Building a house requires a lot of decision-making.
Every detail must be planned accordingly, like the space layout and wall colors.
One more thing is to select between single-storey and double-storey house structures.
It seems a simple choice to make, but it will impact your family's comfort in the coming years.
Perhaps you are in trouble which of the two best suits your needs.
Then, we provide a list of the pros and cons of each, together with the things you must consider in making decisions.
Single-Storey versus Double-Storey Houses
Each house structure has to offer a variety of reasons to show which is more relevant for the buyers.
It is all up to the particular household's needs and budget which to pick.
However, we collected some details to assist buyers in which option is right for their family.
Pros and Cons for Single-Storey Houses
Some home buyers prefer a single-storey home because of its cost.
It is 30% less expensive than double-storey houses and also weighs lesser maintenance.
Besides, single-storey houses are quicker to build by months that could permit more flexible design.
It has wider areas and a higher ceiling.
Safety is more certain with single-storey houses.
Little kids and elders won't need to walk through the stairs and be at risk of tumbling down.
Pieces of Stuff can also be more accessible.
And lastly, single-storey houses have the advantage of natural lighting with their open design.
The only disadvantage is that single-storey houses have a limited space.
There will be fewer outdoor spaces for gardening, pools, and playing areas.
Pros and Cons for Double-Storey Houses
A double-storey home, on the other hand, looks better for some families.
The way it is built is more attractive than a single-storey house.
It's biggest advantage was its defining features that people passing by will stare at.
Double-storey houses will stand out among other properties on the street.
Moreover, it provides more living room space as well as for outdoor living.
Kids can enjoy playing around within the property.
Privacy is enhanced with double-storey houses because of its zoning construction.
Bedrooms could be upstairs and away from the living room, in case you want to live at peace when there are guests.
It also benefits from noise reduction to have a goodnight's sleep.
Families living in a double-storey house can also delight in great views.
That being said, adding a veranda is highly advised.
Double-storey houses are not easy to maintain.
Investing in cooling and heating systems is necessary to regulate the home's temperature, especially upstairs.
Also, cleaning the house is more challenging for the most part like top gutters and windows.
Things to Consider Before Purchasing A Home
After weighing up the pros and cons of each house design option, here are some other things that you should know:
Cost
There is no such thing as a temporary home purchase, but a lifetime decision.
It is clear that single-storey houses are way cheaper than double-storey houses.
However, buying a block of land could lower the cost.
Consider your long-term needs in purchasing a house.
For instance, you want a bigger garden in the future and so a double-storey home would be better.
See what lies ahead and that could assist your decision.
Always pick what is more valuable for your money in the long run rather than your present needs.
Lot Size
If you are living in the city, a double-storey house is best recommended.
It aims to maximize your living space, including bedrooms and outdoor spaces.
Block sizes will assist house buyers with which to choose depending on future needs.
Single-storey houses are more suitable for wider lot sizes.
As said earlier, it will be constructed with fewer outdoor spaces.
Home Layout
Purchase a home that could meet your lifestyle.
A family that prefers open living should pick a single-storey home layout. In contrast, a split-level layout is perfect for people who like privacy.
Then, have a clear mindset that will suit your way of living before purchasing a house.
Your lifestyle may change over the years, like growing a family someday that might need more space to keep the household.
This has a great impact on your decision.
Which is Better – A Single-Storey or Double-Storey Houses?
Both house structures are a good choice and have different advantages and drawbacks.
The final decision is really all up to your preference.
It is important to consider your budget, needs, and lifestyle before picking the right house for you and your family.
Making the right choice can benefit the household to live in peace and be happy.
Buyers can take advantage of designing their own house.
The first step is choosing which of the two – a single-storey or double-storey house.
Professionals can assist you through the process of turning your dream home into a reality.
Best-Recommended Double-Storey House Provider
A provider of Double storey homes in Perth, WA will make your dream come true.
They value money by building a home that fits your lifestyle and needs.
New Level Homes guarantee 10 years of first-rate structural home building in the business.
It offers many home design options that are budget-friendly with the help of an award-winning team.
Their building techniques attract more and more buyers each year to trust the company's services all the more.
Get in touch with the double-storey home provider to acquire supportive advice in building your fantasy home.
New Level Homes will accompany you toward the finish of the task.