How To Choose New Double Glazed Windows
Guest post by Randolf Fuentes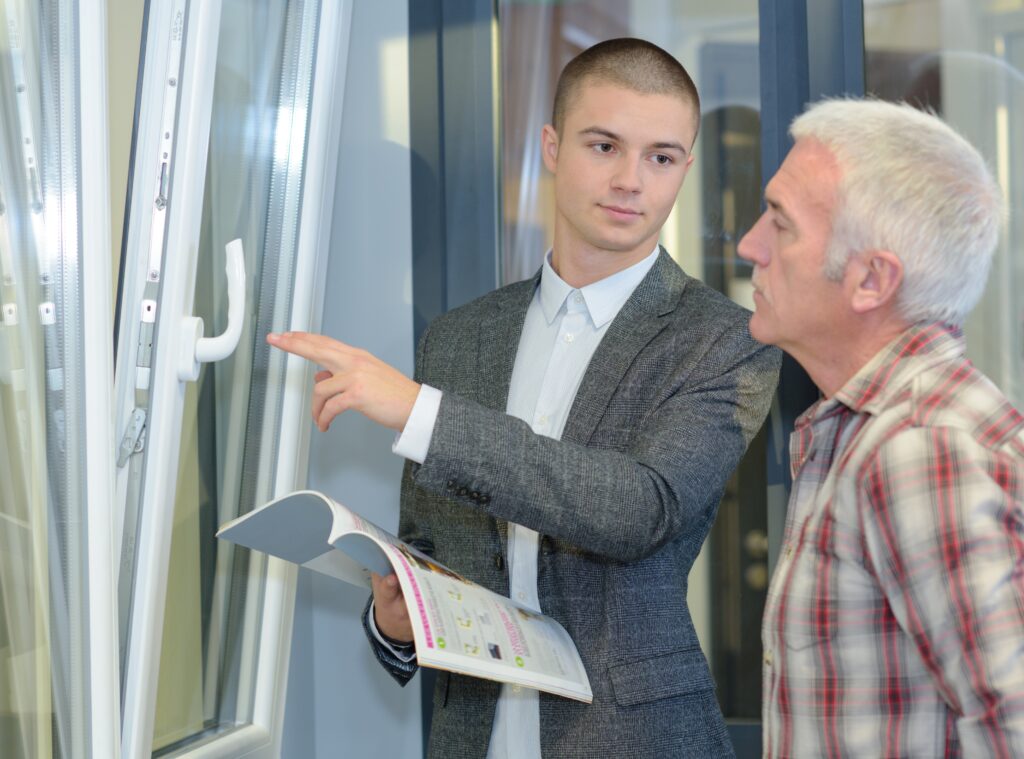 Windows provide the needed light and ventilation in every home.
They also adds to the aesthetic quality of a property.
Today, one of the most preferred options is double glazed windows.
Many homeowners choose these windows because they can insulate homes better, reducing energy bills.
If you're planning to install double glazed windows soon, you'll need to know the qualities of these products and the process of selecting the best ones.
As you shop around, you might find the range of Double Glazed Window options overwhelming, but once you're familiar with the essential qualities and process, you'll be able to trim down your choices and find suitable ones for your home.
Here are some tips you'll find useful:
Choose The Frames
Double glazed windows have different frames.
Each type of frame has its strengths.
Choose one that best fits your window, jamb, and glass needs.
The following are some of the standard frames you can consider:
uPVC (unplasticised polyvinyl chloride)
uPVC is one of the most energy-efficient options available. It's way cheaper than traditional wooden frames but is more durable than other frames. It comes in various colours and sizes and is easy to clean too. All you need are a clean and soft cloth and a window cleaner to keep it spotless.
Timber
Timber is either hinged at the top or bottom. It can be expensive, but it often lasts longer than most double glazed window frames. Unlike uPVC, it requires regular maintenance.
Aluminium
Aluminium frames are low-maintenance, durable, and affordable. Traditionally, they're available in grey and metal. Today, this option has many types, including fixed, awning, casement, sliding, bi-fold, and stacking windows.
Consider Thermal Efficiency
Since double glazed windows are sought for their ability to transfer heat, you should ensure that the windows you choose have this certain quality.
Along with thermal efficiency, look into the windows' type of glass, such as clear, tinted, laminated, and tempered glass.
In addition, examine the type of gas used in glazing. It can be one of the following:
Argon: It's an odourless and colourless gas that's dense and cheap.
Krypton: It's generally dense and best used in smaller spaces. However, it's an expensive choice.
Xenon: It's the densest gas among the three types. It's more expensive than most gases used in glazing, so many homeowners don't choose it. In most cases, the gas is applied in industrial spaces.
Apart from the types of gas, check out the types of coating:
Low E (Low-Emissivity) Coatings
This thin and metallic oxide layer helps manage daylight transmittance to allow necessary solar gain. It's known to reduce fading, and it can last up to 15 years in most cases. Generally, it reduces energy loss up to 50%.
Spectrally Selective Coatings
In low-temperature settings, spectrally selective coatings can reduce 40-70% heat. However, they still allow a sufficient amount of light.
Check The Air Leakage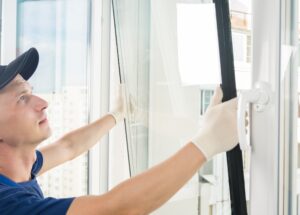 Most of the time, the air leakage affects the heat transfer capacity of double glazed windows.
Air leakage is typically a direct result of the operating types of windows.
Here are some of the options you can pick from:
Awning, Hopper, And Casement
The awning type is hinged at the top and is opened outward while the casement one is hinged at the sides. On the other hand, the hopper kind is hinged at the bottom and is opened inward. These types have lower air leakage probability because of fit and lock features.
Single- And Double-Sliding
These windows slide horizontally and have higher air leakage rates than other options.
Fixed
The fixed type is permanent and airtight but may not suit rooms that lack proper ventilation. It's ideal for walls or portions of the house with minimal space. However, replacing the panes might be a challenge and require maintenance.
Take Noise Reduction Quality Into Account
The noise reduction quality depends on the glass' thickness.
The thicker the glass is, the more noise is reduced.
In fact, windows with thick glass can reduce noises up to 90%, especially if they're installed with uPVC frames to keep them durable and fixed.
Go For Mould Prevention
While condensation could be a result of preventing mould growth, you can still consider the type of windows as a factor.
When choosing a window, check the type of glass and frame where moulds won't thrive.
Pick the ones with minimal spaces to ensure that every area is breathable and prevents mould growth.
Apart from this, opt for moisture-resistant windows, as they keep condensation from taking place.
Wrapping Up
Double glazed windows aren't just stylish but also durable, energy-efficient, and noise-reducing.
You'll find a wide range of double glazed windows, but deciding on the best ones will be easy if you follow these useful tips.
Author Bio
Randolf Fuentes is a home improvement specialist. He offers consultation to homeowners. He also writes blog posts and guest posts to share tips, tricks, and information about home improvement and renovation. Randolf love to travel and cook food for his familly.