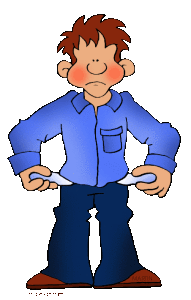 House Building can be a high risk business…………..so what happens if the builder of your new house goes bust?
Legally
Your house building contract should have clauses included for the eventuality of the builder becoming insolvent.
Read the contract carefully but make sure you get in touch with your solicitor.
There should also be a Builder Insurance Policy,  in your name, so check the contract.
Practically
If a builder goes into administration it's still technically trading and may be bought by another builder so the best thing is to keep in contact with the administrators.
If the builder is being liquidated remember the house is on your land and you have paid for a large part of what has been built through the stage payments. . . .  so the first thing you need to done is to protect your money and assets.
Here are some steps you should think about after you have talked to your legal representative:
If you can, put a stop on any stage payments which may be going through.
Go to the site and change any locks.(It's illegal for tradesmen to remove items from a house in lieu of unpaid bills but that doesn't stop them trying.)
If the site has temporary fencing talk to the fencing supplier about paying for the fence to remain.
Secure any materials stored on the site.
Organise insurance for the house for fire, vandalism and theft.
Once everything is secure you can work with your solicitor to formally terminate the contract and engaging a new builder to finish the work to the original plans.
Have you ever had a builder goes bust building your new home? and did it all turned out OK?
For more legal posts see Contracts