How would you like to use these Stairs?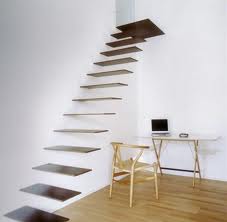 I wouldn't be too keen without a climbing rope!
With no handrail or balustrade this wouldn't get through Australian Building Regulations.
I found this, and several other scary stairs on the Apartment Therapy website.
For more Fails, and unusual houses go to What the………………….?