Brickwork – 45 Degree Corners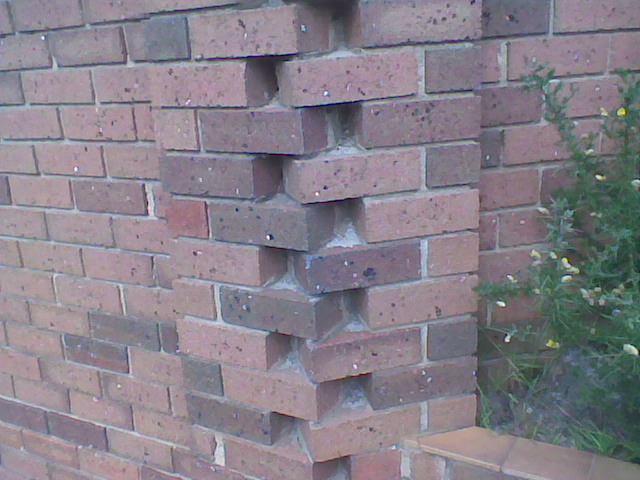 One of the things that really annoys me as I walk around is 45 degree bends in brick fences like this photo.
Bricks are meant to be laid so that they fully interlocked and this is a long way short of that.
I have even seen this type of corner on a house, where the joint will lead to penetration of water into the wall.
What this tells me is that someone:
Didn't understand what can be done.
Planned the work poorly.
Tried to save money.
Employed dodgy bricklayers.
The photo on the left is what a proper 45 degree brick corner should look like.
It uses a special brick which is called a squint.
These brick are a special order, so they take time to be delivered, and they are more expensive……………….but they do make a much better job!
See Bricks for more posts on understanding brick work
 Planning some building work in the garden? see Brick Fences