Three horizontal windows, a Builder's design "Wow factor" that was quite common in show houses around 5 years ago.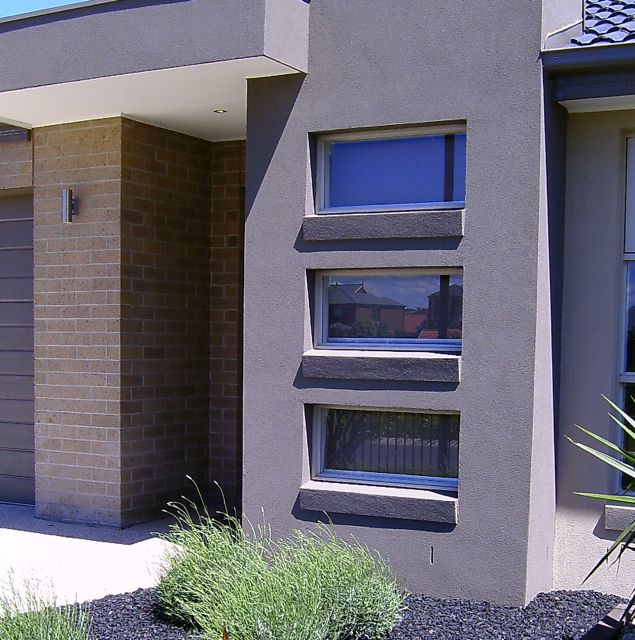 What is the point of that bottom window?
About the only thing that could see out of it would be a small dog. A cat would just jump up to the higher window cill.
It must be a real pain to get down on your hands and knees to clean!
Do you need to get 3 separate blinds fitted?
The extra cost of 3 separate windows with the lintels between them must be fairly significant.
Walking round a new Display Village the other day I couldn't see any examples of this detail so perhaps its gone out of Fashion.
Think I am being unkind……….tell me why I have got it wrong!
For more Unusual Houses and Fails see What the………………….?