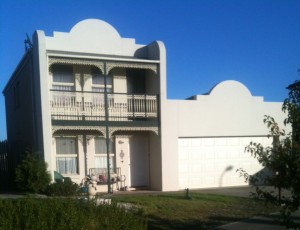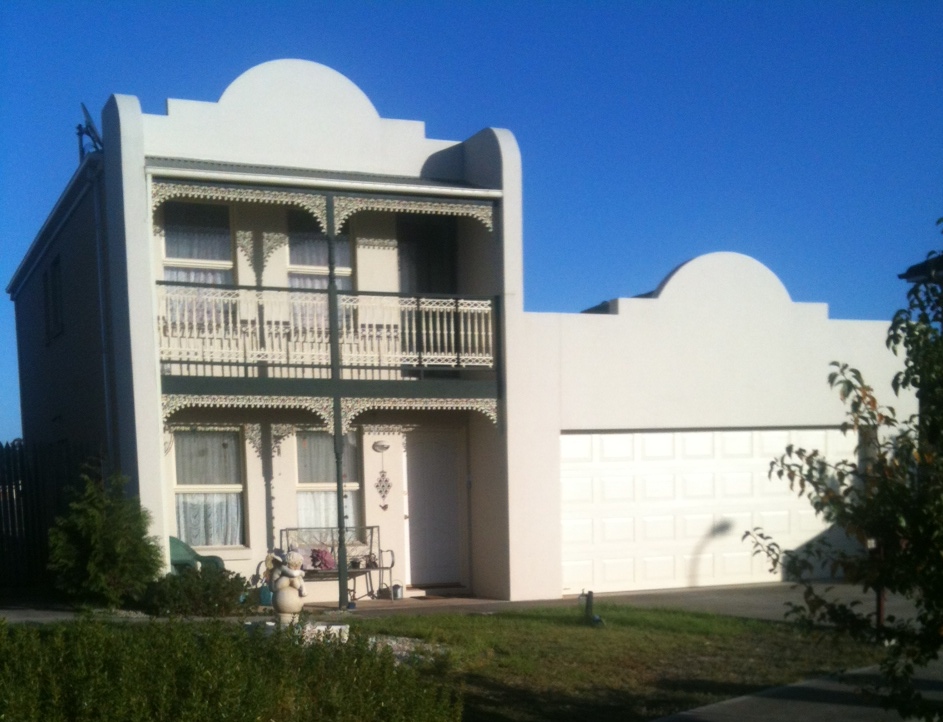 One of the things I like about Australia is that once you get Development Approval on a new subdivision you can pretty much put up any type of house you like.
You can walk around an area and see a Hacienda, a French Chateau, a California Bungalow all in the same street.
It makes every street seems different and interesting.
This is not like the UK where you walk round some large estates and every house looks boringly similar.
The trouble is that some people love a particular look that doesn't go with the location.
This house would be great in an inner city site like South Melbourne, or Paddington in Sydney where it would be in the middle of a terrace of similar houses.
It just looks lost by itself on a 1/4 acres outer suburban block, and the enormous garage just adds to the sense of incongruousness.
For more fails and unusual houses go to What the………………….?