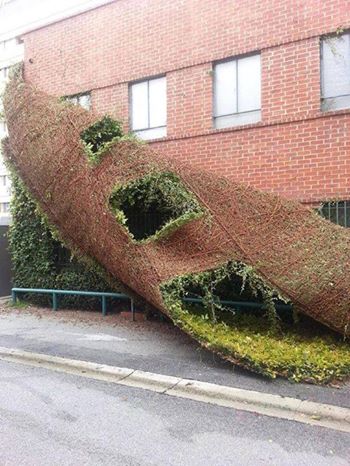 One of the big current architectural trends at the moment is 'Green Walls'.
Didn't work too well at this location!
It looks like they grew a creeper up the wall but didn't think about how the creeper would stay fixed to the wall!
I found this photo on Welcome to the Internet
For more Unusual House Photos, and Fails, have a look at: What the………………….?