Demolition Site?
War Zone?
No this is a New, Completed, House!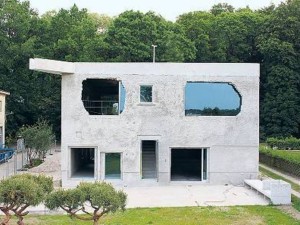 Just when you think you have seen the weirdest building you can imagine. . . . something else comes along?
This is the Antivilla by Brandhuber
Click on the link above to see more photos. (If you thought it looked any better inside you would be wrong)
For more Unusual House Photos, Wins, and Fails, have a look at: What the………………….?