Sweater Weather Wonderland
5 Tips for Preparing Your Backyard for the Winter
Guest post by Hubert Dwight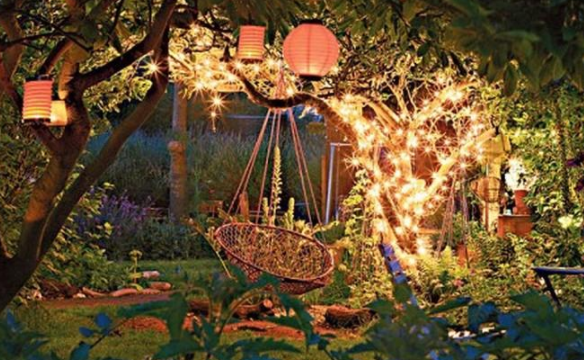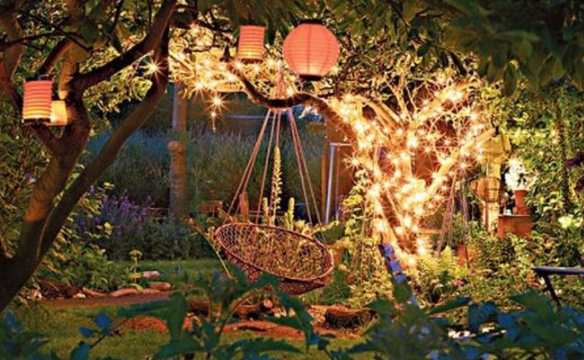 Image courtesy of www.vintageindustrialstyle.com
If you love nothing more than kicking back in the yard with a beer or a glass of wine, you might start to dread the approach of winter.
When the days are short, many of us struggle to get any use out of our yards at all, because it's already dark by the time we're winding down.
This can be frustrating, but the solution is simpler than you think.
Winterising the garden means more than just shutting off hoses and laying down mulch.
If you create an all-weather entertaining space, for example, with plenty of heat and light, it won't matter what time of year it is.
You can relax with friends or enjoy a little quiet time whether it's the height of summer or a blustery fall afternoon.
Keep reading for some advice on how to transform your garden into an all year round retreat.
Romantic Lighting
The biggest priority, particularly if you want to use your garden after dark, is light.
You need plenty of illumination for safety and security, but it doesn't have to look coldly functional.
When shopping for garden lights for your home, try to combine clear, bright spotlights with much softer diffused lighting.
Be creative. You can string fairy lights from the trees or install old-fashioned lampposts. You can even build spotlights into your deck or patio.
Reliable Heating
The other essential part of winter gardens is a reliable heat source.
It doesn't have to be some huge, expensive system.
There are plenty of sleek and chic patio heaters which don't take up much space or consume all that much energy.
HeatStrip, for instance, produces slimline, minimalist heating units which can be installed in awkwardly shaped or hard to heat areas.
They are low energy and specifically designed to fit a broad range of patios and verandas.
Sturdy Furniture
Whether it's winter or not, if you're hosting friends in the backyard, you're probably going to get peckish at some point.
The good news is that high-quality garden furniture is more affordable than ever.
Just remember to be careful when choosing materials, because you need items which are going to withstand the elements.
Aluminium is a great choice as it doesn't easily rust or corrode. However, it can get very hot if left in direct sunlight.
Pick Out a Feature
One way to add interest and intrigue to a nighttime garden is with a feature spot.
This might be your favourite tree or even a striking piece of garden art.
If you have a soft spot for sculpture, you could place a faux classic in the middle of the lawn or off to the side, nestled in the foliage.
The trick to making it pop, especially after dark, is the right kind of light.
Use soft, diffused spot or string lights to illuminate the feature and draw the eye.
Plant Some Pale
You might not think it to see them in the daytime, but pale coloured flowers look awfully striking after dark.
So, if you want to make sure that your yard is pretty even in the dead of night, add some white and pale blue plants.
Foxgloves and forget-me-nots are two wonderful choices.
White roses look fantastic too, especially when the light from your patio gives them an ethereal, luminescent quality.
For intoxicating scents, sneak in a little evening primrose.  
Why Your Garden Should Be an All Round Retreat
Many of us write our gardens off during the winter, but this is a lot of time for them to be out of action.
If you want to get as much value from the space as possible, don't let the cold weather force you back inside.
All you need is a good heater, some pretty lights, and a good group of friends to banish those winter chills.