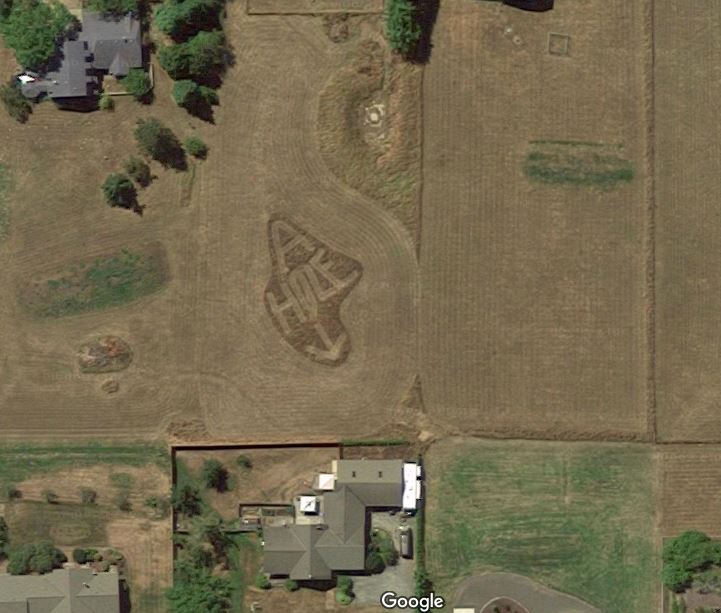 It's quite clear from space what this guy thinks of his neighbour.
Thanks to Google Maps for this image.
If you think this had been photoshopped just check out the below coordinates on Google Maps
48°08'34.7"N 123°10'08.6"W
For more Unusual House Photos, Wins, and Fails, have a look at: What the………………….?