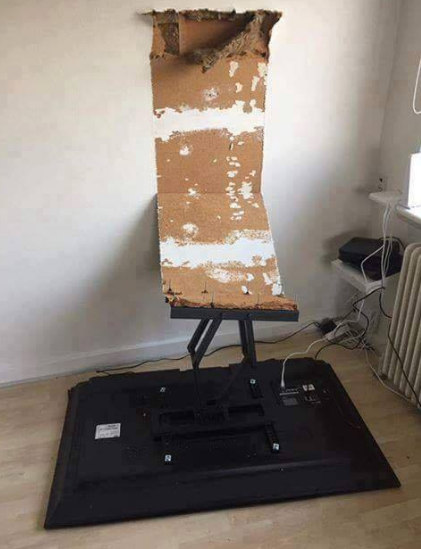 If you are planning to mount a widescreen TV on the wall make sure that you are fixing it to the studs.
Make a mistake and you could find it n the floor like this!
Thanks to the engineeringandcrafts facebook page for the photo
For more Unusual House Photos, Wins, and Fails, have a look at: What the………………….?