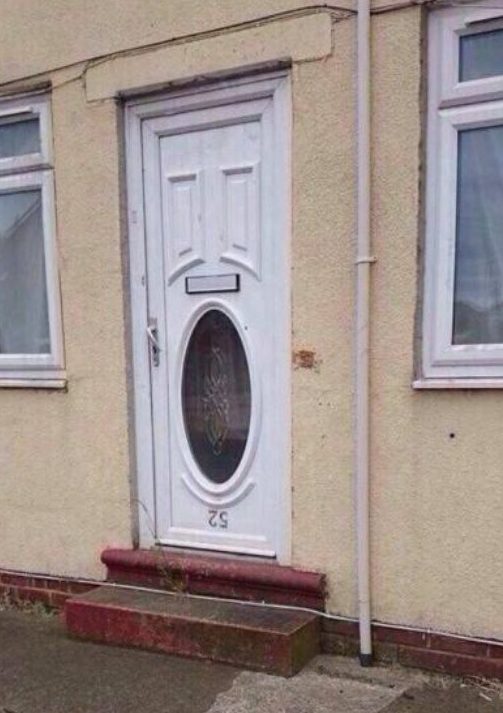 Did someone get a cheap second hand door?
Did they buy a full priced door and then realise the hinges were on the wrong side?
Do they think this looks good?
Do they have a thing about doors that look like a face screaming?
I found this picture on: www.lolman.ru
For more unusual photos, and Fails, check out What the………………….?