For All Wall Fixing Enthusiasts
This is art!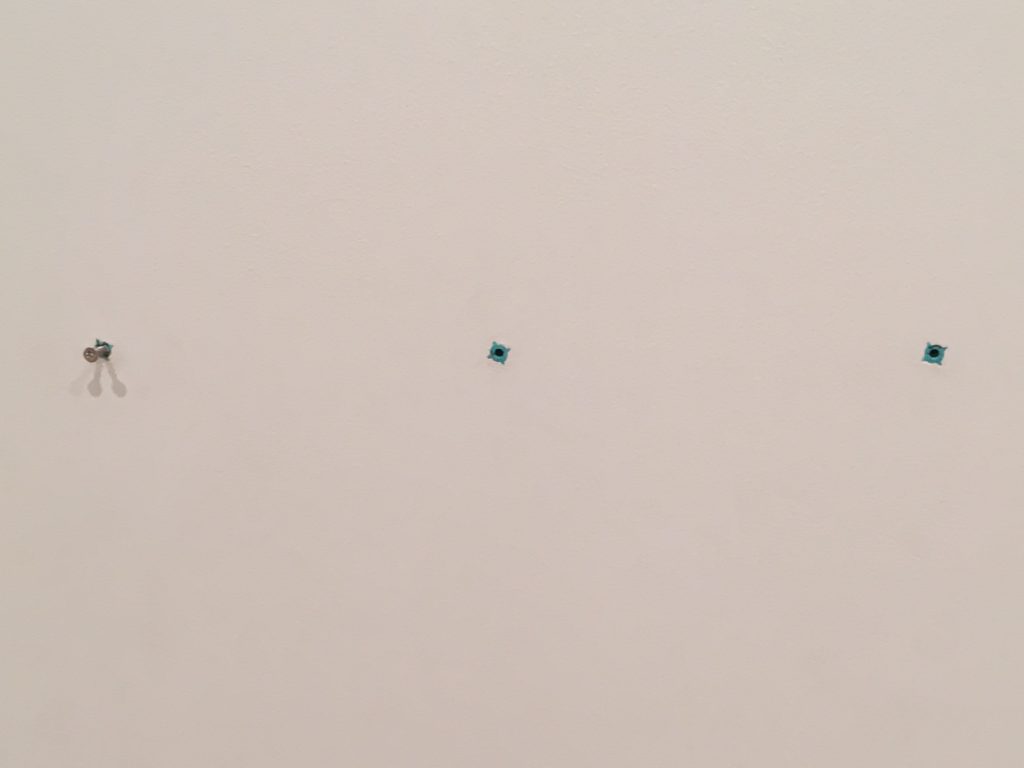 Well I saw it in the Christchurch Art Gallery so it must be art!
It looks like 3 wall plugs with a screw in the one on the left. . . . . but lets hear what the Art Gallery says;
Things aren't always quite what they seem. Susan Collis creates small, subversive rips in the institutional façade, offering unexpected payoffs for close attention.
Here, faced with a bare wall punctured by three rawlplugs and a single screw, her triumphant title is strangely incongruous.
Was a work left in storage by mistake? . . . Removed for repairs? . . . Stolen?
In fact, what looks accidental, even shoddy, is carefully calculated – those unsightly plugs contain delicate turquoise inlays, while the 'forgotten' screw is cast in 18-carat white gold, set with a sparkling white sapphire.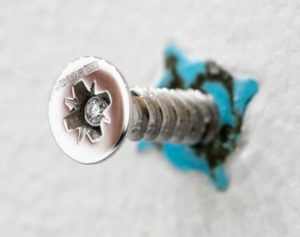 It's an elegant ruse, honouring the messy, essential work that goes on behind the scenes to keep the illusion of the Gallery's white cube intact and also reminding us that what we value often depends entirely on perspective.
Size isn't everything, and treasure can be found in unexpected places.
For more unusual photos, and Fails, check out What the………………….?