A Guide To Updating Home Interiors
Guest post by SuperSize Digital
When you're updating your home interior, there's a lot to consider: defining your style, planning out colour schemes, endless hours online saving inspirational photos…and then there's the eco-conscious perspective that so many of us are working hard to implement in our lives.
When you're trying to keep your environmental impact light, and you and your family's exposure to potentially harmful chemicals to a minimum, there's so much to think about.
Here are some tips on how to update your home while keeping it green.
Floor level finesse
Balancing durability, looks, low-VOC features, and sustainability aspects can be a potential headache.
Look at your lifestyle – would you rather trade sustainability for savings?
Do you have pets and kids that will require something that's easy to care for?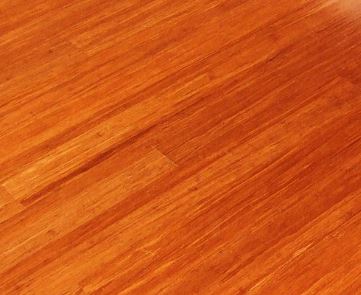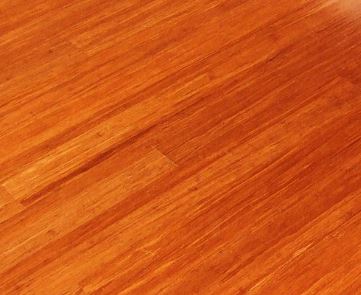 If you're blessed with hardwood flooring, consider the ultimate in low-impact choices – simply refinish it with a non-toxic varnish.
If it's time to replace it entirely, and your choice is wood, choose flooring that utilises lumber from sustainable forest sources.
Examples of this are plantation rubberwood, teak, and even bamboo. No matter what your choice, either use or look for a natural-oil hard-finish coating.
If you need something durable for a kitchen or workshop space, an eco-conscious choice that may surprise you is linoleum!
Not only does the long-lasting flooring stand up to decades of use, it's also derived from natural materials.
The hint was right there in its name all along: It's made from linseed oil, limestone dust, pine resin, and wood shavings. It's biodegradable, too!
Wall wisdom
Painting your walls is an easy way to change your home's look – and it's a top choice for many remodelers.
However, the concern over its VOC (Volatile Oil Compounds) emissions has caused a lot of concern, creating a market for greener options.
The good news is that manufacturers have responded with zero and low-VOC paints that perform just as well as traditional versions.
Check your favourite brands for versions that give you great coverage with little-to-no emissions. (They usually smell better, too!)
There are also companies that specialise in alternative formulas that are made from sustainable materials such as lime and clay.
If you've avoided wallpaper in the past because of its reputation for the vinyl leaking VOCs and other gases, you might want to check out some of the new versions that use eco-friendly water-based inks, recyclable papers, and even recycled ingredients.
Coupled with low-impact and healthier wallpaper paste formulas, the new wallcoverings can be the sort of change you're looking for in your home.
For another affordable, highly textured option, consider using burlap.
That's right – the humble fabric now comes in a huge palette of colors, can be purchased by the bolt, and looks amazing on your walls.
If you're drawn to the look of grasscloth wallcoverings, but are shying away from the price, burlap will make your home's walls look quite luxurious for a fraction of the cost.
It can be done as a DIY project with glue, or handed over to a wallpaper installer – think about it!
Furniture features
Just like any other wood product, consider the source of the lumber used in your new furniture.
Just like wood flooring, it's possible to use timber harvested sustainably.
Seek out woods like Rubberwood, Mountain and Victorian Ash, Mountain Gum, and Tasmanian Oak.
Pieces using reclaimed wood are clearly taking the high road on the green approach.
There are as many creative reuses out there as you could ever think of – and many more!
Pieces utilizing recycled railroad sleepers, teak roots, and architectural components like doors and screens are just a sample of the innovative uses that furniture makers have employed.
Purchasing antique and vintage furniture pieces can be one of the most rewarding ways to go green.
Not only are the woods used of better quality than inexpensive new pieces, there's also the opportunity to upgrade pieces to your own style.
Wood can be refinished in non-toxic finishes, and upholstery can be updated with your choice of eco-friendly foam choices and fabrics.
Check out the reupholstering option by replacing old polyurethane foam with natural latex or coconut fibre foams, as well as wool or cotton stuffing.
If you've been looking at the new mattress materials, you are already familiar with the type of springy alternatives that are out there for your stuffed furniture.
Once you've re-stuffed your piece, you can select from more eco-conscious fabrics that use recycled fibres,
Tencel (made from wood pulp), natural ones like hemp, or even recycle your own fabrics by sourcing vintage curtains (they were often made of upholstery fabric), old wool blankets, or deadstock upholstery fabric.
Take care of your new environment
Don't let your dedication to a greener household end with your fabric and wood choices.
It's possible to treat and protect them with safe products, too.
Keep your carefully chosen fabrics protected with a next-generation product like protectME.
This is a truly eco-friendly spray that repels moisture and stains for up to 2-3 years.
If you're thinking that this is the type of product that could be used all over your home, you're right!
Any fabric can benefit from a treatment – mattresses, pillows, rugs – it lasts for up to 30 washes, makes spills roll right off, and is completely safe for kids, pets, allergy sufferers, and the chemically sensitive.
You'll never have to deal with that strong odour that fabric protector sprays always have – because protectME doesn't use any of those toxic chemicals that produce that smell.
Keep your wood pieces clean and polished by sticking with greener alternatives, too.
Look for plant-based soaps and oils for maintaining your floors and furniture. and, just like the technology advances that make a product like the protectME spray available, look to fabrics with microfibers to allow you maximum efficiency with your household cleaning.
Going green in your home interior updates is a great way to care about the earth, as well as your family's health.
Make it a healthier place for you, them, and even your pets by choosing from our list of ecologically sound alternatives, and carry on your good work by keeping your choices clean and looking new with products like protectME.