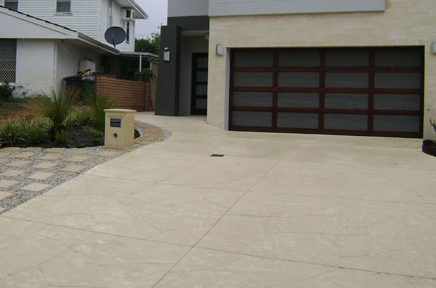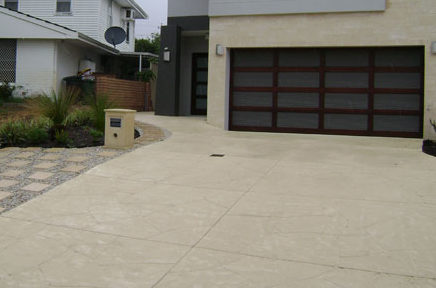 You might have heard of Liquid Limestone as an alternative paving material…….But what is it?
Really its just a different type of concrete.
It is much more common in West Australia than other states.
The differences between conventional concrete and Liquid Limestone are:
Instead of standard Portland 'Grey' Cement it uses White Cement.

It uses crushed limestone rather than other types of rock gravel and sand.
Quite often a plasticiser is added. This means the mixture can be poured without having to add too much water.
Various patterns can be applied to the surface as the concrete sets. (see above photo)
As well as the standard limestone appearance the supplier can add various pigments. If you want a strong colour I think you would be better off  just going for coloured concrete.
Because it can be laid in large slabs like concrete there are less joints than in conventional brick or concrete slab paving. (There will still need to be some joints. For joint spacing see: Concrete Joints 1)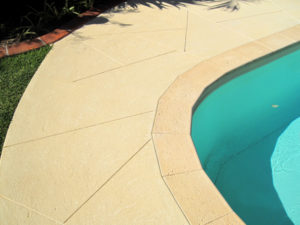 With the lighter colour it can be cooler underfoot than other pavements.
To maintain its appearance liquid limestone will need to be sealed around a week after laying.
Thanks to Concept Concrete WA. for these two great examples of  Liquid Limestone Paving
For  posts on on getting your paths and driveways correct see Concreting