Would you like either of these toilet seats in your house?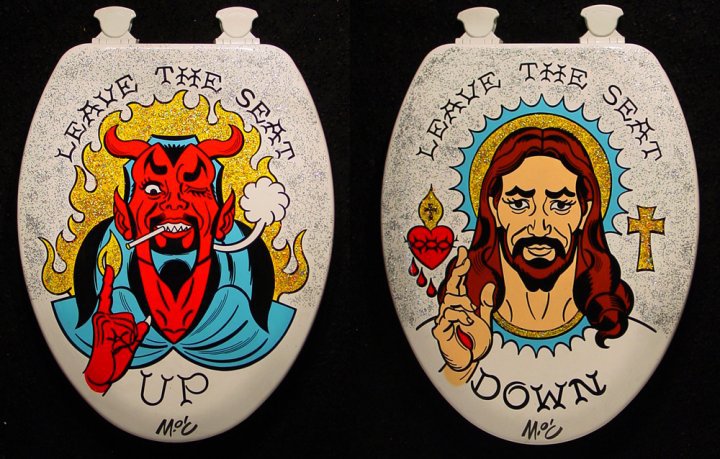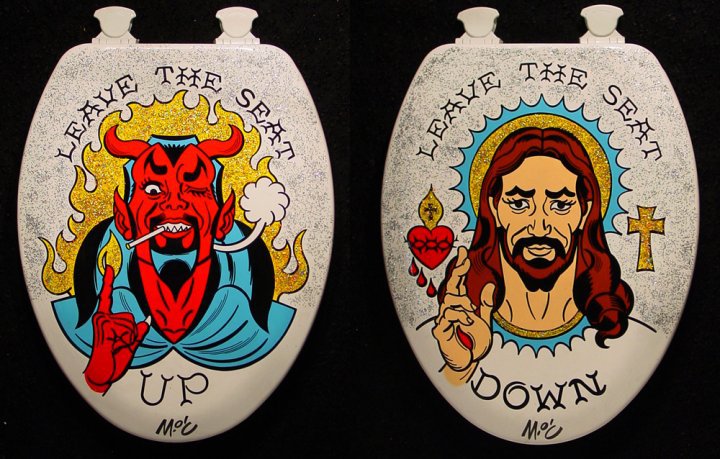 They are examples of the work of the late Barney Smith who specialised in this art.
Here is a photo of Barney outside his Toilet Seat Art Museum in San Antonio Texas.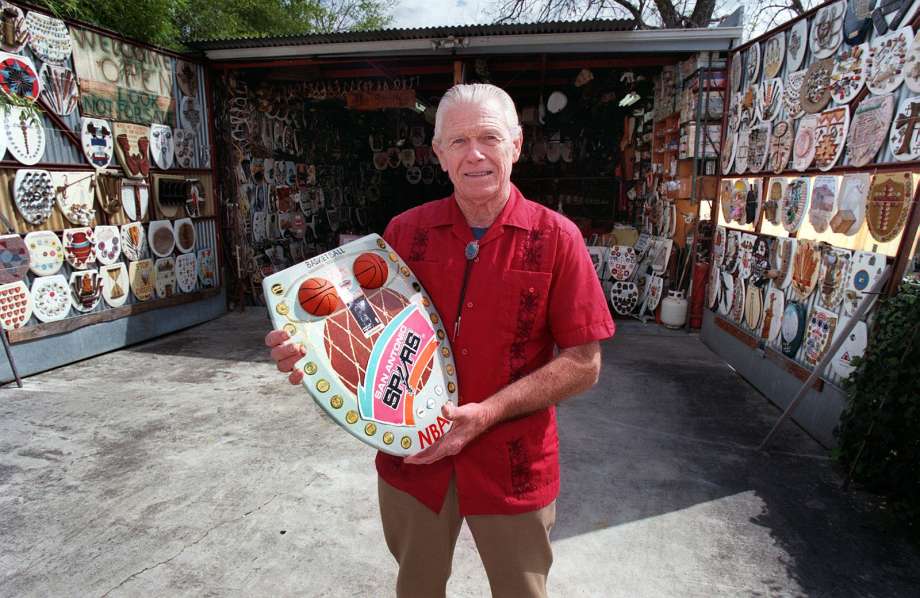 For more unusual photos, and Fails, check out What the………………….?