4 Tips on How to Avoid Dodgy Tradies
Guest Post by Andrej Kovačević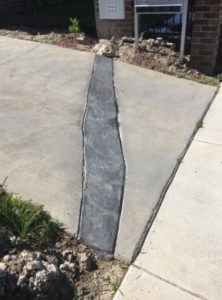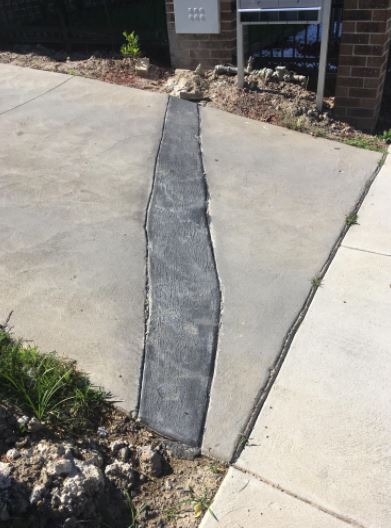 Tradies are not all equivalent.
Some are more competent than others, and a few (thankfully, not most) are just downright dodgy. (Like whover constructed the  trench across a new concrete driveway in the photo)
Here are 4 tips on how to avoid the dodgy ones so you can work with tradies who will actually give you a fair value for the work you need to get done:
1. Work With Tradies Who Have the Right Credentials
There's a huge potential for problems and mistakes with work that is done in the construction trades.
Recognising this, the Australian government has taken steps to regulate the trades to provide some measure of buyer protection.
One of the requirements is that tradies must generally get a white card.
Some jobs also require a contractor license, qualified supervisor certificate, endorsed contractor license or other license. 
It isn't easy to get a white card in Melbourne, Sydney or any other city in Australia.
You have to actually know what you're doing before they'll give it to you.
White card holders have undergone risk management training to ensure they are able to safely deal with construction hazards.
When you have any sort of hazardous work that needs to be done, it is highly beneficial to you to ensure that your tradie has this in hand.
In Victoria, it is generally permissible for some types of work to be performed without a license if the billed cost of the work is less than $5,000.
Before you have work done, particularly if the work will cost more than $5,000, it is advisable to check whether a licence is required — and, if it is, to verify the tradie's license before signing a contract with them.
Here are links to a couple of resources for helping you check on this:
On its own, having a license and a white card isn't a guarantee that your tradie won't be dodgy.
However, you definitely want to avoid working with anyone who's trying to pass themselves off as a tradie without the proper training and credentials. 
2. Obtain Recommendations From Friends
When you undertake a construction project, one of the greatest risks is that the tradie you work with will not be able to finish the job under budget — or at all.
There are tradies who, for inexplicable reasons, will walk away from a job without finishing it. 
You'll definitely want to avoid this scenario — but how do you accomplish that?
Short of looking for signs that your tradie is a hardcore substance abuser, there aren't any easy ways to tell who will finish a job and who won't. 
This is where personal recommendations come into play.
If you can find a friend, colleague or acquaintance who has had similar work performed, and was happy with the way their tradie completed it, that recommendation could be quite valuable to you.
If a tradie has done a good job on past projects, the chances are good that their future work will also be satisfactory.
So reach out to your network and get recommendations for tradies who have done well in completing the jobs your friends have entrusted them with.
3. Ask to See Photos of the Tradie's Previous Work
Ask any tradies you might work with if you can see photos of their previous work.
This will help to give you an idea of the quality and style of the work they typically do.
4. Get Ultra-Detailed Estimates Up Front in Writing
Before you sign a contract for any work, request a detailed estimate for each job in writing.
Review it carefully and ask probing questions before you sign a contract. 
It really isn't possible to be too nit-picky when it comes to the estimates.
You'll want to know exactly what to expect for each and every aspect of the job at hand — right down to who is responsible for rubbish removal and how much said rubbish removal will cost.
Following these 4 suggestions can help you avoid the dodgiest tradies.
Any tradie who has proper credentials, a recommendation from someone you trust, appealing photos of completed work, and a willingness to prepare a detailed estimate is likely to be worth working with.