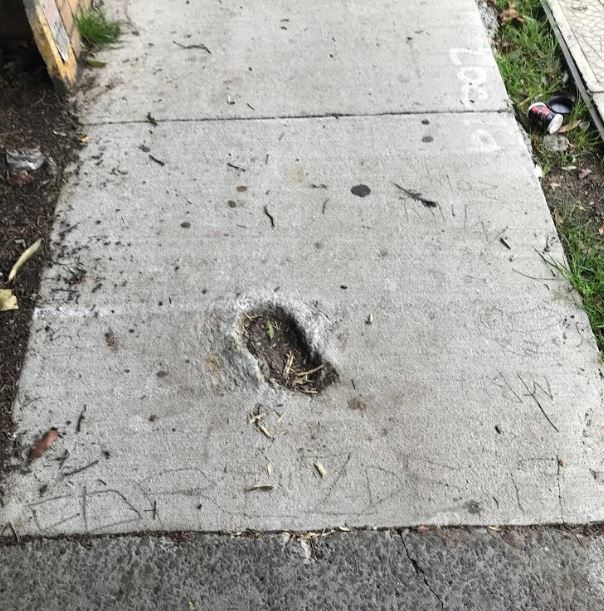 As I was walking through Dandenong last week I looked down to see this cast concrete footprint.
No! It's not art . . . . it is on a public footpath close to the town centre!
Did the guys who did the job this not care.
Did the council inspector not even get out of his vehicle?
For more unusual and funny construction pictures go to  What the………………….?