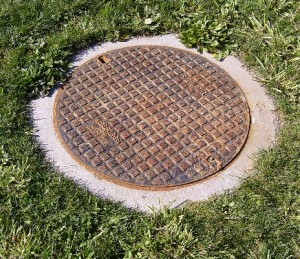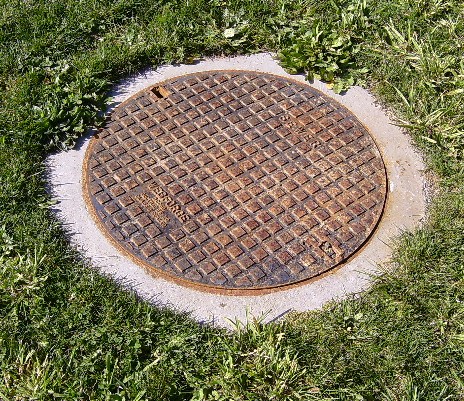 When I worked for a drainage contractor almost every month I have to tell people that they are going to have to take down their shed, dig out part of their raised garden bed, or take up part of their paved patio.
Why? ……………because they have built them on top of a manhole on a drainage easement that needs to be cleaned or inspected.
How Common Are Easements
About 50% of properties will have a drainage or sewerage easement generally running along the back fence.
These will be shown on the title plan.
Between 5 and 10% of all properties will have a manhole within their property.
This will be used to access the sewer or drain for maintenance.
When buying a house block be very careful if you find a block that has an easement running from front to back, as this will severely restrict your options on what you can build.
Why are there Easements
Easements are a method of giving other people some rights over your property.
Examples are:
The right to have a pipe or other underground, or above ground, service laid under your property. The most common easements are for drainage and sewerage pipes. You will sometimes come across utility easements for water supply, electricity, telecommunications and gas.
Right of access, for example; to come onto your property and maintain, repair and replace the services.
Right to use a shared driveway
Although the person or organization having benefit of the easement has the responsibility to restore the land after maintenance and repairs this does not usually extend to rebuilding any structures such as sheds or replacing expensive paving.
It can be difficult and expensive to be allowed to build any permanent structure such as part of your house over an easement.
The actual width of a pipeline easement will depend on the size and depth of the pipes, and on having enough room to carry out maintenance and repair.
Another factor is keeping the foundations far enough away that they don't damage the pipe.
Do you check your  Title Plan?
To better understand what you can build see