How To Pack Your Kitchen For A Home Move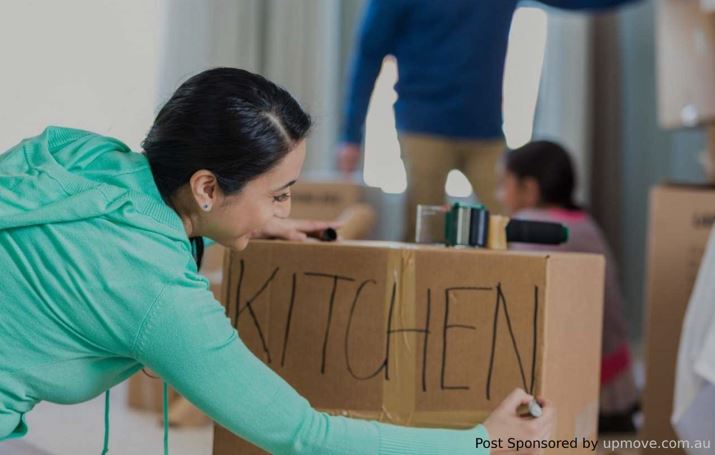 The kitchen is truly the heart of the home. It is where you prepare meals that nourishes your body, a place to get together with your family and friends, and basically reflects the personality and lifestyle of the people living at home. Because the kitchen has a lot of functions and it is a high-use area, there is no doubt that this is the most difficult room in the house when it comes to packing for a home move. It is usually full of heavy, strangely shaped, and fragile items, vay of which are quite expensive.
Now, if you are getting ready to move to a new home and are overwhelmed with how to begin your packing process, most especially in the kitchen, these useful tips might help you to get started.
Select and Sort Things
Get rid of the kitchen items you haven't used for a long time and choose only the kitchen items you need for your new home. You can sort things according to their usage.
Donate/ Sell / Gift – Items you haven't used for quite some time and are still in good condition can be sold. You may also give some of your kitchen items to family and friends who might want them or simply donate to a local charity.
Seldom Used – There are items you seldom use. Those you only use for parties or other special occasions like wine glasses, platters, vases, and other wares. It is best to pack these first.
Essentials – These are the items that you use and need daily like dishes, silverware, handy appliances like coffee make and toaster, and some food items you still need. You can pack these later as you still need them until the last few days in your old home.
Get Proper Packing Supplies
A lot of fragile items can be found in your kitchen, so you need to invest in packing supplies to secure your kitchen items through the entire moving process.
Prepare heavy-duty boxes in various sizes, a good amount of packing paper and bubble wrap, packing tape, markers. Dividers for your glassware will also help ensure they stay in place and prevent them from tapping each other during the move.
Prepare a box for Essentials
Remember to set aside kitchen items that you'll need on hand for the last couple days before your move and on the first couple of days in your new home. Prepare an essentials box that contains kitchen utensils (plates, cups, forks, spoon) for each member of the family, hygiene items like soaps, toilet papers, trash bags, rags, etc.) towels, and emergency kit. You can also include in this box the remaining ingredients, snacks, and drinks.
Start Packing
Once you already sort things out and prepare for the necessary packing supplies to use, you can start packing the items in the kitchen. Pack kitchen items depending on its type.
Dinnerware
Line the bottom of your packing box with bubble wrap or packing paper. Make sure that you wrap each item and use a good amount of packing paper or bubble wrap to secure the extremely fragile items. You may use cloth materials such as towels and old table cloth for wrapping and cushioning. Always pack the larger and heavier items first in the bottom of the box.
Silverware
Sort your silverware according to type. For spoon and forks, you can use a rubber band or any strings to bundle them together and then wrap it with some packing paper. Once secured, place it in the box.
For packing sharp knives, roll each blade with at least 3 layers of packing paper and secure it with packing tape.
Food
Few weeks before the move, you should start consuming the food items in your cabinets or fridge for you to have less waste and fewer items to pack. For perishables like meat, egg and dairy products, these items won't survive unless you're moving nearby. If you are having a long-distance home move, you can check any families or friends if they want to have these
Non-perishables like canned goods, pasta and other items can be packed in a box. But if you are having a long-distance move and are hiring a removalist, you must consider how heavy the shipment is. Removalists also based their quotes on the weight of the goods to be transported. If it's not cost effective, consider donating these times in a local food bank.
Appliances
Appliances are best packed using its original box. Make sure to pack them in advance so all are ready on the day of the move.  Each appliance should be clean and dry before packing. Parts that are detachable, especially those that are fragile, should be removed. Wrap the fragile pieces with a generous amount of bubble wrap.
Using these tips can help you ensure a stress-free home move. But if you don't have enough time and you need some professional help, the first question you might have in mind is, "Where can I find trusted removalists near me?"
Using platforms that will help you reach out to a number of local and interstate man with van services is a good start.