5 Important Tasks To Do Before Hiring a Tile Installer
Guest Post by Maria Dalit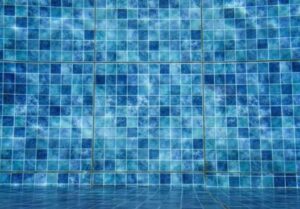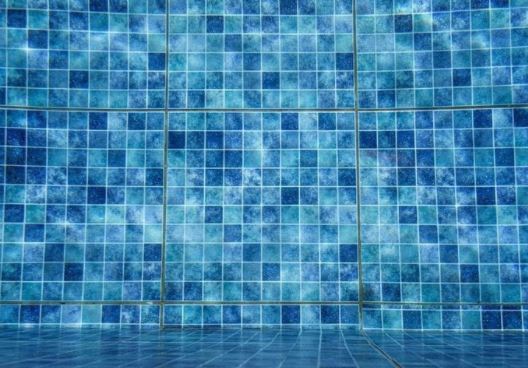 Hiring a professional tile installer is still the way to go.
You can easily DIY your way around it but the hassle of ensuring that you got the job done well is not worth it.
With a professional installer, you need not worry if you got the job done because skilled experts know exactly how to apply complicated patterns and tiles in the fastest way possible.
No one wants to be left with a tile installation that has mistakes here and there.
Some DIY projects even turn up so bad that all tiles end up being removed altogether.
To avoid such trouble, hire a professional that can easily and efficiently do everything for you.
A professional tile installer can ensure that your tiles are applied flawlessly.
You just need to book a schedule and they'd be on it. However, not all tile installers are good.
To ensure that you get the best tile installer for your house, we've prepared a foolproof five-step action plan for you.
By doing each and every single thing on our list, we can assure you that you'd end up hiring only the best and most qualified tile installer that your home deserves. 
The 5 things that you should definitely consider doing before hiring a tile installer
Task No 1: Look for a person with experience.
It may seem like tile installation is something that any handyman or Jack-of-all-trades can do, but such is not the case.
Please avoid hiring general carpenters or anyone you know like your brother's best friend's cousin to do the job for you.
To ensure that your tiles get installed flawlessly, hire someone with at least over three years of experience in installing tiles.
His or her experience should be varied enough.
A three-year-experience would ensure you that your tile installer truly knows how to do a wall, shower, floor, and other kinds of tile installation.
Hiring an experienced tile installer is way better and truly less expensive than hiring someone who'd end up doing a job that would require numerous fixes.
Task No 2: Ask for recommendations from professionals.
This is something that you could easily and conveniently do while tile shopping.
While going from one shop to another and canvassing on your tiles of choice, make it a point to take to contractors, designers, architects, and salespeople around.
These people have a wealth of knowledge and experience when it comes to directly working with qualified and experienced installers.
In just minutes, they can give you a list of tile installers that they've worked with and fully trust.
Talking to a commercial instructor would also be beneficial.
The majority of sold tiles are used for commercial buildings which is why commercial contractors know the best of the best when it comes to tile installers.
Ask around and also ask for recommendations from some family and friends that have had their tiles installed by experts.
Task No3: Look for a licensed installer.
This is an important thing to do.
When hiring an installer, the best way to verify his expertise is to check if he or she is licensed, certified, and insured.
To ensure that you are dealing with a professional in the field, ask if your tile installer is a member of the Tiles and Tiling Industry Association of Australia (TTIAA).
The TTIAA ensures the protection of consumers by providing strong industry standards.
Membership with the TTIAA will easily verify that the tile installer that you're working with is committed to professional excellence and the protection of consumers at all times.
The TTIAA ensures that all members are fully updated on the latest technology and techniques in the tiling industry.
Task No 4: Make it a point to ask essential questions.
Once you've finalized a list of tile installers to choose from, it is important for you to make it a point to ask them the following questions:
How many working days will it take to finish the project?

How much tile will be needed for the project?

How many people will be needed to work on the project?

Have you worked on a similar project before?
It is important for you to ask the following questions because it will help you gauge the professionalism, skills, industry know-how, experience, and competency of your prospective tile installer.
A good one will be able to give you solid answers that are reliable and quantifiable.
Opt for one that has had experience in doing your project.
It's always best to work with one that already knows what to do than with one who'd go by trial and error.
A tile installer can be an expert but still limited when it comes to experience because there are different kinds of tile installation projects like large format tile installations and wood-look installations that require particular expertise.
Task No 5: Request for their portfolio.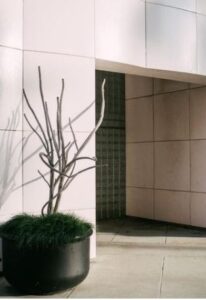 Last but definitely not least, you should request photos of your prospective tile installer's completed projects.
Any professional tile installer will always be instantly ready in sharing his portfolio.
His portfolio will clearly show his completed works. 
Most tile installers have active social media pages so you could also check out their work there.
When checking, look closely, and observe the level of their work.
Check for even spacing and ensure that grout lines are immaculately straight.
You should also ensure that there is no lippage.
Closely check doors, windows, and corners. It is not acceptable if you'd see large gaps, ill-fitting tiles, or too much grout.
A Solid Recommendation
If you're looking for a Perth tiling contractor, do check out GIB Tiling.
GIB Tiling is a proud member of the Tiles and Tiling Industry Association of Australia with over 15 years of experience in the industry.
They provide the friendliest professional rates and service the whole of Perth, WA.