A Lesson in Landscaping: How to Renovate Your Garden
Guest post by Natalie lge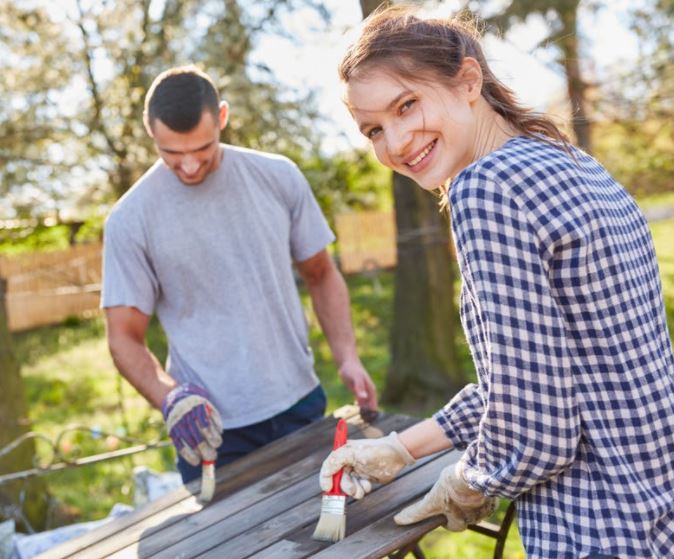 Your garden should provide you with a usable, comfortable space that you and your family and friends can enjoy.
Whether you have a large space or you are working with a smaller outdoor area, there is a lot that you can do to create a garden that will meet your needs.
Look at garden design ideas online, seek inspiration from gardens in your area and check out some gardening magazines for unique design aspects you can include in your garden renovation, with the right plan in place, you can start turning your vision into reality.
Before you start working on your garden renovation, you need to ensure that you have the best tools and equipment to get the work done.
If you are completely redesigning your space, you may need to hire a mini excavator such as the Kubota U17 3, to level the garden before you start work.
Be sure to wear the right protective equipment when you are working on your project to ensure you are safe and comfortable throughout your renovation project.
Setting yourself up with the right tools and equipment from the outset will ensure that you have everything you need to succeed with your garden renovation project.
Let's take a look at a few useful tips to help you renovate your garden successfully and create a landscape design that you can be proud of.
Add A Patio And Paved Paths
Adding a paved patio to your landscape design is a great way to create a usable area for entertaining and for you to relax and unwind.
Patios can be designed to fit into virtually any garden space and help to create a focal point for which to design the rest of your garden around.
If your garden is big enough, consider adding paved paths to add some texture and contrast to your garden.
Paved pathways will help to give more direction and purpose to your space, as well as adding an additional design feature to your garden.
When it comes to creating the ideal patio, the choices you make will largely be based in the preexisting design of your home.
After all, this will make your home feel more purposeful and cohesive, allowing for a seamless transition between your interior and exterior spaces.
This, however, doesn't mean that you can't let your creativity loose, nor does it suggest that an older home shouldn't have access to more modern conveniences when it comes to its outdoor spaces.
When selecting a patio design, try to think about the colours, shapes and materials that you'd like to bring over from your home's facade and start the process from there.
This will ensure that you end up with a patio space perfectly suited to your home, which can then be styled with the fixtures, furnishings and fun of your choosing.
Choose Native Plants For Your Garden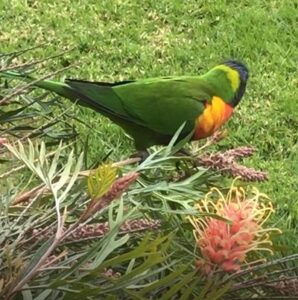 Whilst we may have an image in our head of lush, verdant gardens filled with plants from across the globe, people often neglect the fact that this same effect can be achieved with local flora.
To truly transform your garden and bring it to life, you need to ensure that there is plenty of life in it.
Adding a range of native plants to your garden will help to make it more vibrant and attractive.
Choose native plants that are acclimated to the local weather conditions and will grow more naturally in your garden.
These plants will be easier to look after and they are typically more affordable than their exotic counterparts.
Having butterflies, birds and insects buzzing around your garden will create even more vibrancy in your outdoor space and give your garden renovation a new lease of life. 
Add A Splash Of Colour
Put your own personal style into your outdoor space by incorporating some bold, bright colours in your landscape design.
If you have outdoor walls, fencing or garden furniture, consider painting it, to refresh it and make it a feature of your garden design.
If you have a large wall in your garden, why not have a mural painted to create a unique focal point in your garden?
Soft furnishings, lawn decorations, planters, pots and lighting can all be used to bring more colour into your garden.
Let your imagination run wild and bring your own unique style to your landscape design.
For those that don't know where to start with their colour choices, science may be able to assist.
The field of study known as colour psychology aims to determine the effects of certain colours on human mood and behaviour.
So, by doing a little research and digging into the psychology of colour, you can make informed decisions about the colours chosen based on the feelings they are likely to evoke.
Whilst personal preferences are always going to be a major driving factor, understanding how colours affect us makes for an excellent starting point with any house makeover.
Upgrade Your Outdoor Lighting
Having the right outdoor lighting installed in your garden can help you to highlight particular elements of your design.
Lighting can also be used to create the right ambience in your outdoor space and to add a touch of class and sophistication.
Whether you choose to install ambient string lights, strong spotlights or warm, gentle garden lighting, there is a range of lighting solutions to choose from.
Take some time to consider your options so you achieve the result you want from your outdoor lighting to enhance your new landscape design.
Create A Landscape Design That You Can Be Proud Of
Renovating your garden can be a lot of work and it can take some time for everything to start coming together.
When you start reaching the final stages of your renovation, you can start to enjoy the fruits of your labour.
With a carefully outlined plan in place from the start, you can enjoy the process of transforming your garden.
Once the work is complete, you will have a garden that you and your family can enjoy and a space that you will be proud to entertain friends in the future.