Everything You Need to Know About Australian Furniture Removers Association
Guest Post by Maria Dalit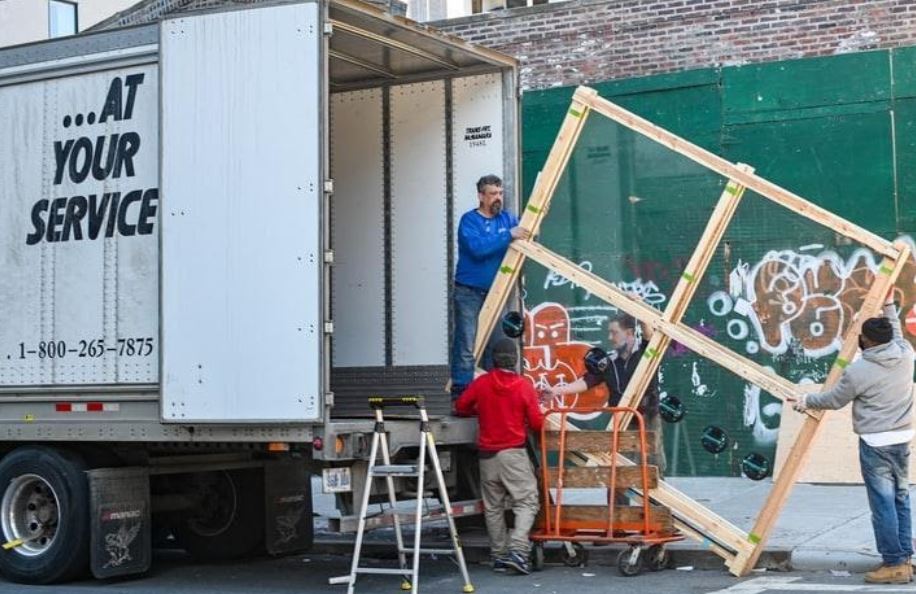 Planning a move is so much easier if you're working with a member of the Australian Furniture Removers Association (AFRA).
If you're working with an AFRA member, you can be sure that you'd receive excellent and stellar moving services.
What is the AFRA?
The Australian Furniture Removers Association (AFRA) is the regulator and representative of all players in the Australian removals industry.
It is a national association that ensures quality service to all clients of moving companies in Australia.
Basic AFRA Information:
AFRA currently has 350 member companies in the removals industry.

All Australian regions have registered AFRA members.

To be a member of good standing, regular auditing is required. Members of good standing are audited after every four years.

Auditing takes place before a moving company becomes a member.

A year after being accepted in AFRA, a moving company is required to undergo another audit.

Should an audit show that a member has been failing to comply with AFRA mandates, such member will be given a 21-day period to correct. Only after the 21-day period and there has been no due correction of mistakes will the AFRA undertake disciplinary measures.

AFRA welcomes companies of all sizes. Members range from one-truck company owners to multi-national moving enterprises. 

All AFRA members must comply with basic industry requirements regarding vehicles, staff, insurance, and equipment.

The

number 1 furniture removals in Perth

is an AFRA member.

All client complaints that can't be resolved by members can be referred to AFRA.

All AFRA members have Public Liability Insurance.

All AFRA members have Transit Insurance.
AFRA Membership:
AFRA is the only authorized body that can accredit, evaluate, and certify the quality of service of moving companies in Australia.
The surest way to know if a moving company is legitimate is to check if it is a valid AFRA member.
This is because AFRA undertakes strict membership policies and protocols. Removers need to secure the following to attain AFRA membership accreditation:
Right equipment

Right vehicles

Right premises

Right staff training

Insurance coverage
Such level of excellence is maintained through mandatory regular audits once a company becomes an official member.
Members who slip on standards are subject to disciplinary measures.
This practice greatly ensures that all customers of AFRA member companies always receive outstanding service.
All AFRA protocols and policies are placed to ensure that consumers are fully protected.
AFRA only offers membership to Australian moving companies, but all members are free to serve both local and international clients.
How to become an AFRA member?
To apply for membership, a company needs to coordinate directly with AFRA administrators. Such can be had by emailing admin@afra.com.au.
All applicants must be ready for an audit before evaluation for acceptance.
AFRA's Reputation
AFRA membership is seen as a seal of quality in the removals industry. AFRA membership indicates that a company is fully equipped, fully insured, and fully capable to carry out moves.
AFRA only approves companies who can fully service customers in an efficient, professional, and excellent manner.
Only fully protected companies with legitimate insurance plans become official members. 
Easy Complaint Resolution
AFRA membership also ensures customers that they will have access to easy conflict resolution.
All customers of AFRA members can forward their concerns to AFRA if a member company fails to resolve a dispute.
This is why whenever customers would look for a moving company, intelligent ones who do their research opt for companies that are AFRA members.
Insurance Coverage
Did you know that Australian laws don't require moving companies to be fully insured?
This is why the safest way to go about moving is to simply work with an AFRA member.
All AFRA members are fully insured so clients can be sure that they will be protected and secured every step of the way. 
Industry Updates
An AFRA member is always up to date with all the latest development, protocols, and policies in the industry. AFRA undertakes continuous audits of all its members to ensure that all are fully compliant with the latest requirements for customer safety and protection. 
You are safe with an AFRA member
There is nothing that you need to worry about if you'd be working with a moving company that is a member of AFRA.
You won't even need to check on their portfolio and professional capacity because the mere fact that they are AFRA members already tells you so much.
Relying on AFRA is as good as relying on an expert who already checked and evaluated something for you.
When a moving company is an AFRA member, you can be sure that:
It has the right moving equipment for all your needs

It has the right vehicles for all your moving needs

It operates on duly regulated and well-maintained premises

It deploys regular staff training

It is fully insured

It is efficient

It is professional
You will never go wrong if you'd choose to work with an AFRA-member company.
Work with one to ensure that you don't experience extra stress and unnecessary moving fatigue.
You can always trust a moving company if it is an AFRA member.
Moving becomes easy and efficient if you'd choose to work with an AFRA-member company.
The next time that you'd be looking for a mover, check first if the company is an AFRA member.