What Will I Need to Create the Ultimate Outdoor Entertainment Area?
Guest Post by Natalie lge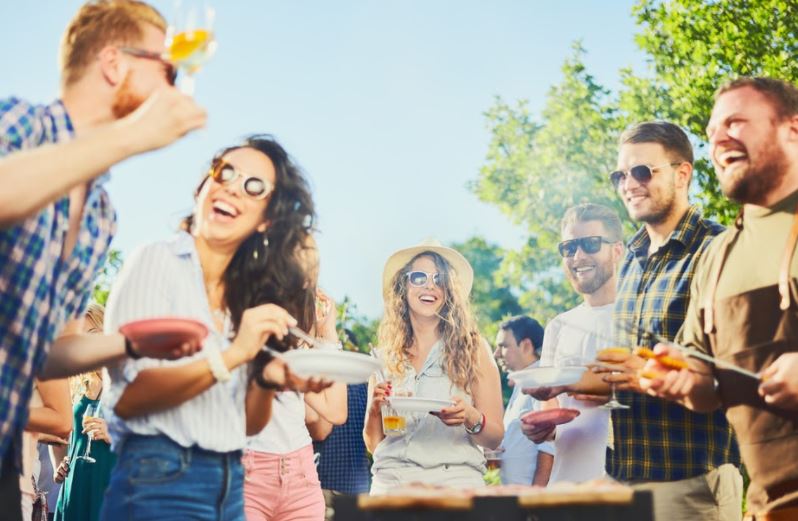 If you enjoy entertaining friends, hosting family get-togethers and spending time in the sunshine with your family, you need to adapt your outdoor space to cater to these needs.
Building an outdoor entertainment area will allow you to have your friends and family over, knowing you have the perfect setup to play host.
To get the most out of your outdoor entertainment are, however, it's important to consider how you like to entertain. 
Understanding how you are going to use the space will help you to build an entertainment area that will best suit your needs.
If you like to cook for your guests, installing a barbecue and a cooking station will make your life a lot easier. . . . On the other hand, if you like to have your mates round to watch the footy, a large TV may be a better choice.
How you plan on using the space will always influence what you need for your ultimate outdoor entertainment area. 
Let's take a look at a few additions that will help you to create the ultimate outdoor entertainment area, regardless of what you will be using it for. 
Outdoor Blinds
If you're going to be out in the sunshine all day, you will need to ensure that you have somewhere to seek refuge from the sun's harmful rays.
Outdoor blinds in Melbourne are the perfect solution for homeowners seeking shade in their outdoor spaces.
Not only do outdoor blinds help to create a cool area for you to relax but they are available in a range of colours and styles to match the aesthetic of your home. 
Drinks Fridge
Whether you're planning on cooking in your new outdoor entertainment space, or not, an outdoor fridge is an essential addition.
When the temperatures start climbing, it's always good to have cold drinks close at hand.
Whether you're serving juice for the kids or beers for your mates, every outdoor entertainment space needs a drinks fridge. 
Seating Area
To keep your guests comfortable, you need to offer them somewhere to sit.
There is a wide range of outdoor furniture available nowadays in every style, colour and price range possible.
Take the time to consider your options and find a solution that matches the style of your newly designed outdoor space. 
Sound System
Whether you're having a dance party, watching the game or relaxing with friends, it's always good to have a quality sound system.
If your budget won't extend to a full-scale outdoor sound system, there are many Bluetooth speakers that are more affordable and more than enough power to keep your parties going. 
Lighting
Having the right lighting is vital in helping you to set the right ambience in your outdoor entertainment area.
There are countless lighting solutions available depending on your budget, style and objectives.
From simply lighting a few candles to hanging strings of fairy lights or fitting more expensive sconce lights, there is no end to lighting options you can choose from.
Take the time to find a style that creates the vibe you are looking for to add that extra touch to your space.  
Create An Outdoor Entertainment Area Built Around Your Interests
To ensure that you get the very most out of your new outdoor entertainment area, you need to take the time to consider your interests and needs.
Designing an outdoor space that you and your guests can truly enjoy, will ensure that you get the best return from your new space.
Having an outdoor entertainment area tailored to your interests will give you, your family and friends the perfect space to spend quality time together moving forward.