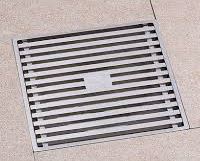 If you are going to have a balcony don't forget to consider  the drainage.
You need to make sure that you have a large enough drain, for example this.
And the whole balcony slopes down to the drain.
If the drainage isn't done properly you are going to have staining on the front of your house.
Here are a couple of photos of balconys with drainage problems.
This is a really bad example of staining where it looks like there was no drain, and the water drains off the edge.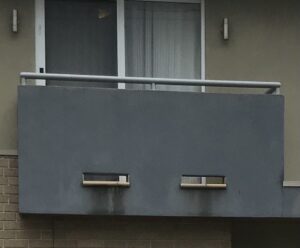 Although this isn't as bad you can see that some water has been staining the building as water runs out of the grout between the tiles.