Important Things To Do After Moving In To Your New Home
Guest Post by John Guevara
Buying a new home is one of the most stressful, worrying, exciting and happy times to go through, and once you actually have the keys it can be a little overwhelming.
At this early stage there are some tasks which you need to look at, in order to make your moving-in and your living experience better.
For most people there are only 2 moments when they have an empty home, the first is when they buy the place and the second is when they sell it.
Once you finally get the keys, here are some important things to do.
Deep Clean 
No matter how well the previous owners may have left the place, this is a great chance to get in and give the place a deep clean before you start to move your stuff in.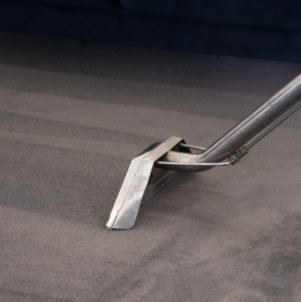 Companies like Jim's Home Cleaning Services in Sydney are experts in deep steam cleaning and they are just the kind of service which you will need once you get the home.
An empty house is of course so much easier to clean than one which is full of items, so take the chance to get the place in good shape now.
Carpet and Flooring Replacements
 If you have plans to replace carpets and/or flooring in the home then now is most certainly the time to do just that.
If you can do it now then it is going to be a far easier, smoother and quicker job than if you were to make changes once you have moved all of your furniture in.
The space will enable a company to work freely and without fears of damaging goods in the home.
This may set you back a little in terms of your moving date, but in the grand scheme of things it will be worthwhile.
Turning On Utilities
If you are absolutely desperate to get into your property then you can always get things set up once you have moved in.
With this being said however, if you are not in a rush it is worth you taking your time and making sure that everything is perfect before you move everything into the property.
This will include getting all of your utilities and services set up before you move in.
Making calls to set up your gas, electricity and water for example, or ensuring that your cable and wi-fi is in place.
This will mean that when you do move in, there will be no teething problems and no worries about being able to use all aspects of the property.
Painting and Decorating
If you are planning on making changes to the colors and designs of the rooms in the property then this is the perfect time for you to do just that.
You can always make changes once you have moved in of course, but an empty home makes life so much easier when it comes to adding a lick of paint, putting wallpaper up or adding any other design features.
Remember that you are not going to get the chance to decorate your home whilst it is empty again, so take this opportunity to get it looking just how you have envisioned.
There will be no need to worry about splashing paint on furniture or moving items around to redecorate, which is why now is the perfect time for you to get this work done.
You will no doubt be busting to get into your new home, but understand just what an opportunity this is for you to get jobs done before you move in.