Do you like getting parcels?…..then this furniture could be for you!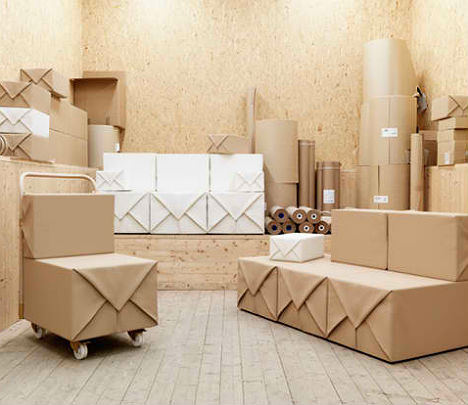 The photo is from the design site Dornob.com
To quote from their site "The 'Soft Parcel' furniture series by TAF Arkitekter is incredibly simple, covering blocks of foam with high-quality fabric in shades of white and kraft-paper-brown. The units can be stacked as desired to create benches, couches, ottomans and tables."
As for me I don't want to live in a room that looks like a warehouse!…….Do you?
For more strange and interesting house photos see What The ……?.