This picture shows a Klemens Torggler Door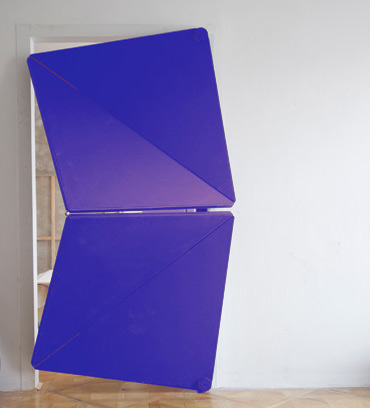 If you think it looks odd just click on the youtube video link below to see it open and close . . . . But be careful, I could watch it for hours!
For more Unusual Ideas have a look at: What the………………….?